Two Most Influential People In South Korea Are Reportedly In Jail Now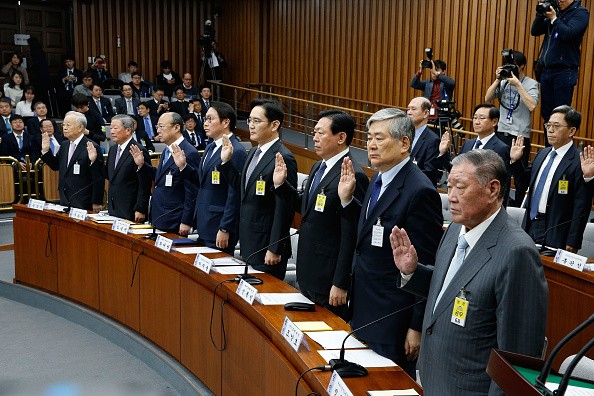 Two most influential people in South Korea are reportedly in jail now. First is the successor to Samsung is in jail on bribery charges. And the other one is Ex-president Park Geun-hye, who was impeached late last year, removed from office in March and her corruption trial got underway this week.
A podcast on NPR says; let's spend a few minutes now in a South Korea where two most influential people, the former president and also the CEO of the nation's largest corporation, are in jail awaiting trial as part of a corruption scandal. This is what facing South Korea right now.
The successor to Samsung is in jail. So is the former president of the country, Park Geun-hye. She was accused late last year, removed from office in March, and her corruption trial is already begun.
A lot of South Koreans feel really betrayed by their ex-president. And this corruption scandal is not just about Park. She's accused of extorting tens of millions of dollars from big conglomerates, and the head of the country's biggest company, Samsung, has also been indicted.
The 48-year-old Jay Y. Lee, the third-generation leader of South Korea's massive Samsung Group and scion of the country's wealthiest family was arrested in connection with a corruption scandal that led to the impeachment of President Park Geun-hye, a decision that is being reviewed by the country's Constitutional Court, as reported by Business Insider.
On the other hand, according to Indian Express, Lawyers for expelled South Korean President Park Geun-Hye denied all the charges against her at a hearing on Tuesday before she goes on trial. Park was sacked by the country's top court in March over a wide-ranging corruption scandal. She faces 18 criminal counts, out of which five of bribery and 11 of abuse of power, plus one each of coercion and leaking government secrets.
© 2019 Korea Portal, All rights reserved. Do not reproduce without permission.