'Descendants Of The Sun' Actress Kim Ji Won Makes Drama Comeback In 'Fight For My Way' With Park Seo Joon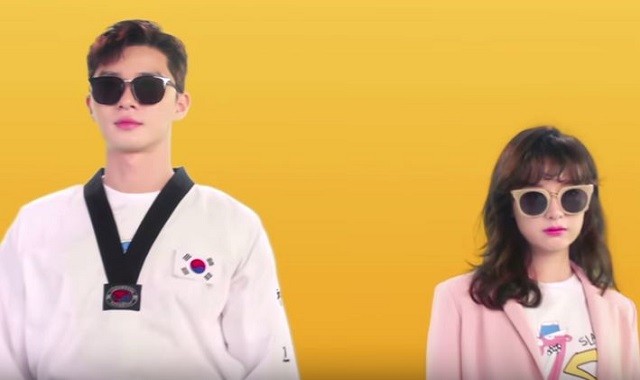 An upcoming slice-of-life drama will feature the first onscreen pairing of Kim Ji Won and "Hwarang" actor Park Seo Joon. Titled "Fight For My Way," the said production is set to show the "Descendants of the Sun" actress' lovable but tough side.
"Fight For My Way" will soon make its debut on the South Korean network KBS and will mark Kim Ji Won's return to the small screens. After appearing in the hit drama "Descendants of the Sun," the actress has kept a low profile, but the upcoming KBS series' interesting storyline convinced the actress to consider the said drama as her comeback project.
In a recent interview, Kim Ji Won admitted that a synopsis tagline for "Fight For My Way" helped her to finalize her decision to join the KBS series. The said tagline read, "No matter what others say, we will walk the path that we have laid for ourselves," Soompi reported.
With a plot that tackles the various challenges that individuals will face as they live their lives and try to achieve their personal dreams, the "Descendants of the Sun" star commented that she found "Fight For My Way" inspiring. Kim Ji Won highlighted how the series' storyline stresses the importance of "living for oneself" and not be controlled by the pressures of having a successful life.
Kim Ji Won will portray Ae Ra, a young woman aspiring to become a news anchor but ended up becoming an information desk attendant for a department store. Described as a courageous and loveable woman, the said "Fight For My Way" character is filled with determination but has a tendency to express her emotions without any qualms.
Meanwhile, joining Kim Ji Won in "Fight For My Way" is Park Seo Joon who will play Ae Ra's romantic interest. The "Hwarang" actor portrays the former Taekwondo player Dong Man who became a mixed martial arts fighter. Despite being considered a failure by other people given his minor league fighting career, the said character remains optimistic and determined to pursue his dreams.
In other news, the latest photo still from "Fight For My Way," as obtained by All Kpop, featured Kim Ji Won and Park Seo Joon in a casual shot with co-stars Ahn Jae Hong, and Song Ha Yoon. The four cast members are expected to portray a group of four individuals whose friendship will grow into a close-knit bond between the said characters.
"Fight For My Way" will premiere in May on KBS. Watch the teaser clip below:
© 2023 Korea Portal, All rights reserved. Do not reproduce without permission.