'Running Man' Actress Jun So Min Reveals Awkward Haha Interactions, '3 Meals A Day' Star Lee Seo Jin Makes Surprise Appearance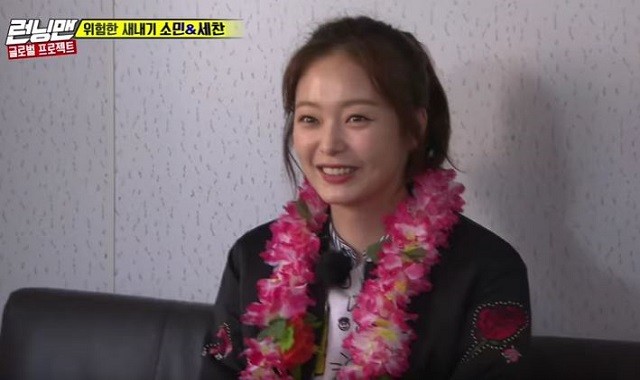 With only several weeks of filming activities between veteran "Running Man" stars and the show's new cast members, the eight celebrities have yet to form a strong bond with each other. Recently, Jun So Min confessed that she had a hard time getting close to Haha.
Jun So Min made the revelation during the recent episode of "Running Man." Aired on April 23, Sunday, the actress admitted that among the SBS show's cast members namely Song Ji Hyo, Kim Jong Kook, Ji Suk Jin, Yoo Jae Suk, Haha and Lee Kwang Soo, she found it difficult to approach Haha, Soompi reported.
The new "Running Man" cast member admitted that it was challenging to form a friendly relationship with the said musician. Jun So Min even described her interactions with Haha as awkward.
Despite other "Running Man" cast members trying to inject some comedic moments after Jun So Min made her revelation, Haha took advantage of the situation to explain his slightly cold treatment of the actress. He mentioned that he decided to act aloof so that she will not get the wrong idea over his friendly behavior. Haha then promised to change his attitude and become friendlier with the actress.
Meanwhile, the recent "Running Man" episode also featured the cast members' mission to complete challenges in three countries. Split into three groups, Jun So Min was teamed up with Ji Suk Jin and Yoo Jae Suk where they traveled to the airport to start their Japan journey.
However, eagle-eyed netizens spotted an unexpected actor accidentally joining Jun So Min, Ji Suk Jin and Yoo Jae Suk's airport scene. As the three "Running Man" members talked about their trip with the flight check-in counter behind them, a tall man wearing sunglasses and a face mask that covered his mouth suddenly appeared in the background.
The said man even glanced several times towards the three "Running Man" cast members as he completed his flight check-in. Netizens claimed that the said man was "3 Days a Meal" star Lee Seo Jin, Korean news outlet M Seoul reported. However, the show's production staff was unaware of the actor's surprise cameo since the said celebrity was not mentioned during the episode.
"Running Man" airs every Sunday on SBS. Watch a clip from the said episode's airport scene below:
© 2023 Korea Portal, All rights reserved. Do not reproduce without permission.