Lee Min-ho Update: Korean Star Set to Begin Military Duties in Gangnam Ward Office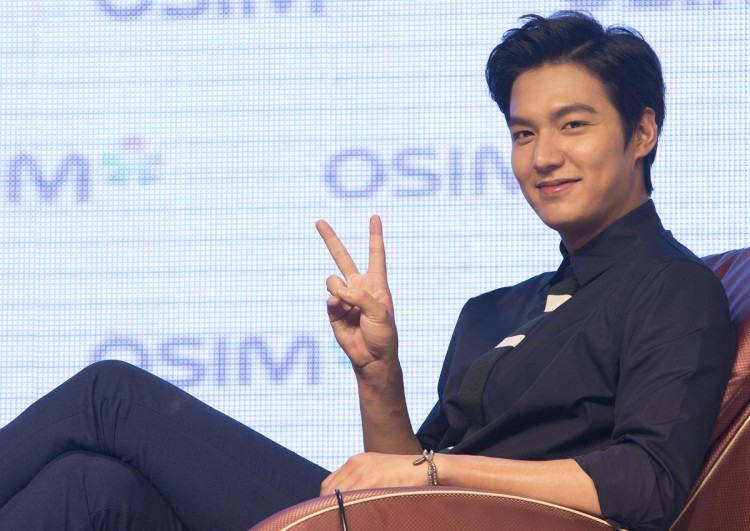 Korean star Lee Min-ho is set to head over to the Gangnam Ward Office in southern Seoul next month to begin working for his compulsory military service, his management agency announced on Wednesday. The talent agency also added that Lee will be taking on a non-combat position because of an injury he suffered and sustained in a car accident with actor Jung Il-woo in 2006.
"Lee will start working there May 12 and will go through a four-week military training on dates set by the Military Manpower Administration," MYM Entertainment said. Lee Min-ho suffered from critical injuries in his thigh and ankle when the car accident occurred in 2006. The actor was injured once more in another vehicular mishap while filming a drama in 2011.
Because of the physical injuries, Lee Min-ho was requested to carry out his mandatory duty as a public service worker. Recently, he voluntarily signed up as narrator for "DMZ, The Wild"- an MBC TV documentary. During the press briefing, the Korean star opened up about his experiences at the front line with military personnel.
"I will serve my duty soon and I feel sad to say goodbye. I want to do one more work if possible before I go," he said. Lee Min-ho made his debut in 2003 when he starred in the EBS series titled "Secret Campus." He later gained fame in Korea and in the international scene when he took on the male lead role in "Boys Over Flowers" by KBS. He also rose to stardom after starring in the widely popular Korean drama, "The Heirs."
Military service is obligatory for all South Korean men aged 18 to 35. These males are tasked to carry out military service for two years, with the underlying principle being the potential dangers from North Korea. Aside from Lee Min-ho, other Korean personalities including Popera singer Lim Hyung-joo as well as former ZE:A member and TV personality Hwang Kwang-hee have already been assigned to separate units after the completion of their basic military training. While Lim carries out his duties in a military music band in the Gyeonggi Province, Hwang is set to serve in a similar unit at the Seoul National Cemetery.
© 2018 Korea Portal, All rights reserved. Do not reproduce without permission.