Super Junior Yesung's "Spring Falling" Slays Worldwide Album Charts
by
Rose
/ Apr 19, 2017 01:08 PM EDT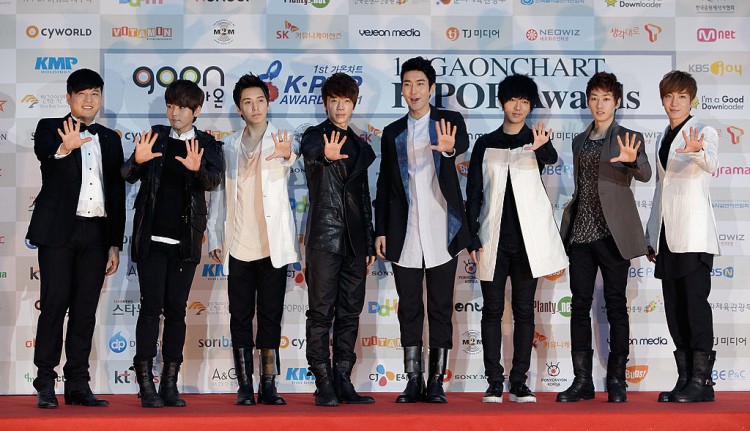 Last April 18, Super Junior Yesung released his latest "Spring Falling" solo album. The idol's new project is relatively shaking the world now. From Singapore to Korea, it's already gaining international attention.
According to Soompi, "Spring Falling" is garnering worldwide acceptance today. In Japan, Thailand, Singapore, Hong Kong and Peru, it already topped all the countries' album charts. While Super Junior Yesung's "Paper Umbrella" is also a favorite now, most people have expressed their appreciation for it on the social media.
In Korea, Yesung's "Paper Umbrella" is likewise the most watched MV right now. Whereas "Spring Falling" has also stayed on the top album chart for days now. The idol is really working hard today with his individual engagements. To take note, he will be appearing on "M! Countdown" this coming April 20.
On the other hand, other Super Junior members themselves are also gearing for their group's comeback today. This will excitingly happen after several years of hiatus. As part of their teasers, Allkpop reported the latest antic the idol group did on Instagram. Of course! Yesung is still part of it.
During Super Junior's "Lotte Duty-Free Shop" commercial shoot, 5 members---Yesung, Leeteuk, Heechul, Shindong, and Sungmin haughtily went all live at the same time on Instagram. This all started after Yesung invited his fans for a quick chat on the social platform.
The five Super Junior members threw their fans in a riot with their Instagram Live. At the beginning, the ELFs only thought that Yesung will only share some of his thoughts for "SPRING Falling." Then, the other decided to do it all together while Kyuhyun joins the fun.
Meanwhile, Kyuhyun was seen not holding his phone on other Super Junior's Instagram Live. He was then asked by the others why he isn't doing his own broadcast. The idol funnily revealed that he doesn't even know what is happening. This was apparently due to his lack of an account on the social media platform.
© 2023 Korea Portal, All rights reserved. Do not reproduce without permission.