Park Yoochun Declared Innocent Of All Sexual Assault Charges, Jyj Member Reveals Thoughts About Acquittal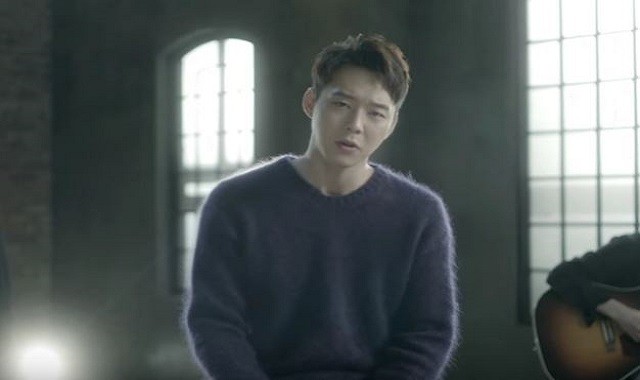 Park Yoochun has been cleared of the sexual assault charges that were filed against him. Shortly after news of the acquittal became viral, the JYJ member conveyed his apologies to fans, as well as his appreciation for their continued support.
The JYJ band member Park Yoochun has had a tough time battling the sexual assault cases that four women filed against him. During the course of the police investigation and court proceedings that started in June 2016, the singer was cleared of the first rape allegation where the accuser and her cousin were arrested for attempted blackmail and false accusations in August 2016.
Legal proceedings of Park Yoochun's case continued where more details of the accusers' false allegations were uncovered. Recently, the JYJ member was cleared of all charges by the Seoul Central District Prosecutors Office. In a statement released by the Kpop idol's agency, as obtained by Yonhap News, C-JeS Entertainment revealed the said Prosecutors Office's decision where the singer was found not guilty of the four rape allegations.
One of the women involved in Park Yoochun's case was indicted for attempted blackmail, extortion, and false accusations. Another accuser was found guilty of the same charges and was sentenced to prison for two years. Meanwhile, the two remaining cases were also closed given the plaintiffs' unknown locations.
In response to the acquittal, Park Yoochun thanked loyal fans for their support and conveyed his apologies for being involved in the said scandal, according to the C-JeS Entertainment announcement. The statement read, "We thank our domestic and overseas fans who have supported [him] until the end of the investigation. [He] will consider this an opportunity to reflect on his public life."
In other news, the director of "Lucid Dreams" previously praised Park Yoochun for his acting skills in the said film. The movie marked the actor's last big screen project before his army enlistment. In an earlier interview with Korean news outlet Sports Chosun, the director revealed that his earlier prejudice about Kpop idols not knowing how to act disappeared when he worked with the said singer.
At this time, it is still unclear if Park Yoochun will resume his career as a musician and actor given his tarnished reputation. The JYJ band member is currently completing his mandatory military service and is expected for discharge in August.
© 2018 Korea Portal, All rights reserved. Do not reproduce without permission.