Female Singers Reveal Hardships Of Kpop Idol Life; Hong Jin Young Recounts Traumatic Trainee Experience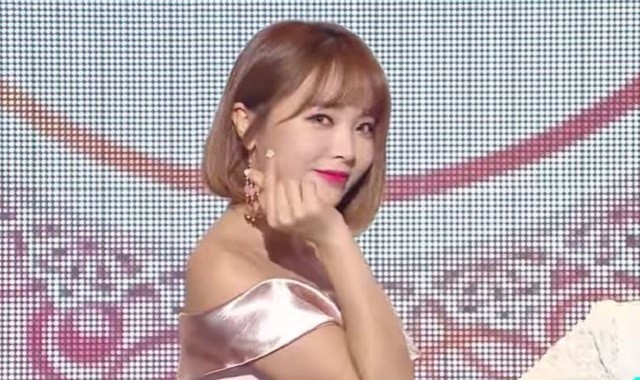 The road to becoming a successful South Korean singer can be a very challenging journey. Recently, Hong Jin Young, as well as DIA's Jung Chae Yeon, Laboum's Solbin and WJSN's Cheng Xiao shared some interesting details about their trainee days and what they had to endure to become Kpop idols.
Kpop fans have seen several girl groups that debuted in the South Korean entertainment industry over the years. From bands with more than five members to a small group like a quartet, these singers underwent extensive training before they were introduced to music fans. However, the hard work and sacrifices continue even after they became famous.
Kpop idols Jung Chae Yeon, Cheng Xiao and Solbin from girl groups DIA, WJSN and Laboum, respectively, gave a candid interview during their appearance on the tvN talk show "Life Bar," Korea Herald reported. Dia's Jung Chae Yeon commented that her busy schedule as a Kpop idol prevented her from going to college. College life was one of the things that she wanted to experience and is even planning to go to school if she has spare time, according to the Dia group member.
WJSN's Cheng Xiao conveyed how much she missed her parents and her home in China. The Kpop idol stated that getting the chance to spend time with her family has been one of her fervent wishes.
For the Laboum member Solbin, she highlighted the challenges of keeping fit and staying slim. Given how entertainment agencies would typically place strict restrictions on their talents' diet, the Kpop idol revealed that she once had to go to a secret place to enjoy a food delivery without her agency knowing about it.
Meanwhile, "Cheer Up" crooner Hong Jin Young shared some of her unforgettable experiences while she was still in training. In the recent episode of the KBS show "Unnies Slam Dunk 2," the singer recounted how she spent 15 hours locked inside a solitary room to practice her singing, All Kpop reported.
Hong Jin Young even shared that she got scolded for leaving the said room when she had to go to the restroom or get drinking water. Known for her trademark winks, she revealed that she spent eight hours a day practicing the said eye movement. Given her hard work, winking with one eye became a natural and unconscious action, according to the singer.
© 2023 Korea Portal, All rights reserved. Do not reproduce without permission.