Siwon Teases Fans With Super Junior Mini Reunion Photo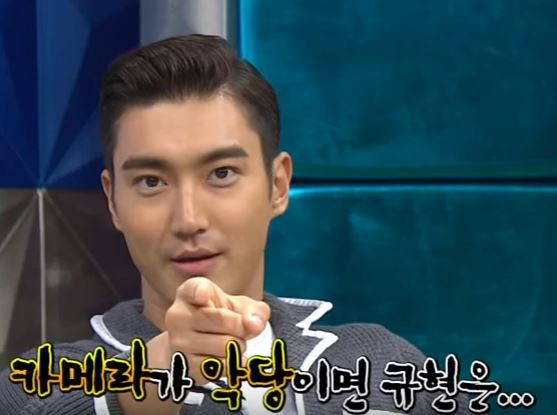 Super Junior member Choi Siwon fueled fans' excitement for a much-anticipated reunion of the boy band superstars upon his military discharge this year.
The 30-year-old member took to social media to tease fans with a black-and-white photo but what clearly seemed like a mini reunion with fellow Super Junior members Leeteuk, Shindong, Sungmin, Yesung and those still completing their military duties Donghae and Eunhyuk.
Siwon wrote as a caption on Instagram, "Needless to say."
Fans couldn't help but be swept with the excitement over the boys' comeback.
"Wow, it's been a long time," allkpop quoted one netizen as saying.
"Hope to you see all perform soon," said another.
Shindong guested February 7 on SBS Power FM's "Park So Hyun's Love Game" where he revealed that some of the members took some time off their schedules and met up for dinner to talk about their comeback this year.
"Eunhyuk [and Siwon] was on a regularly scheduled vacation, while Donghae got permission to take a short break," said the 31-year-old member who was discharged from the military two months ago.
"Not surprisingly, we talked about our [upcoming] album. We had a meeting between ourselves and our managers about 'this is the direction we'd like to go in from here,' and things like that," continued Shindong, according to Soompi.
Eunhyuk also posted a selfie photo February 5 with Donghae and Siwon that built up the fans' anticipation for their military discharge.
"To E.L.F who are still hibernating, start getting up," wrote the 30-year-old member.
Super Junior kicked off 2017 with the exciting official announcement of their upcoming comeback album this year.
The ball will start rolling once the trio returns from the military.
Eunhyuk, who enlisted in active duty, will be discharged July 12. Donghae will follow two days later while Siwon will be discharged August 18. Both Donghae and Siwon served as conscripted police.
© 2023 Korea Portal, All rights reserved. Do not reproduce without permission.
Tags:
Choi Siwon
,
Choi Siwon military discharge
,
Choi Siwon military enlistment
,
Super Junior
,
Super Junior update
,
Super Junior news
,
Super Junior comeback album
,
Super Junior Eunhyuk
,
Super Junior Donghae
,
Super Junior Siwon
,
Super Junior Sungmin
,
Super Junior Shindong
,
Super Junior Leeteuk
,
Super Junior Yesung
,
Leetuek
,
Shindong
,
Sungmin
,
Yesung
,
Donghae
,
Eunhyuk
,
Siwon
,
Donghae military discharge
,
Donghae military enlistment
,
Eunhyuk military enlistment
,
Eunhyuk military discharge