'Train To Busan' 2 Rumors Suggest Gong Yoo Will Be Replaced By Lee Min Ho, Song Joong Ki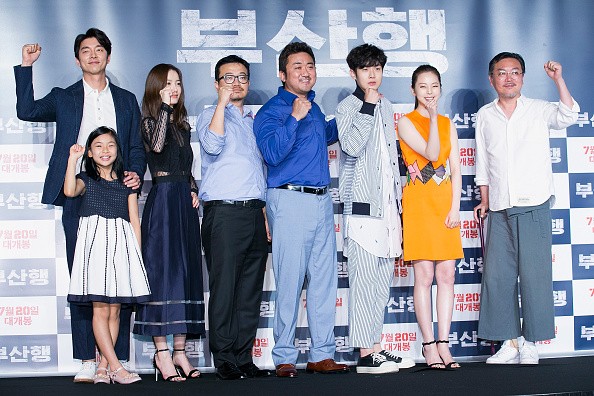 "Train to Busan" proved to be one big hit. The movie received numerous awards and became a blockbuster hit not just in Korea but in countries all over the world. There have been a lot of rumors regarding the movie since last year and one thing's for sure, there is going to be a "Train to Busan" Season 2.
Gong Yoo was one of the main characters in the first movie where he played the unlikely hero during the zombie attack that happened on a train. Despite being a horror and thriller flick, the story was a real tear jerker and it has made its own name in the zombie genre.
In the last scenes, Gong Yoo has been infected by the zombie virus which makes it unlikely for him to be part of the sequel. Unless the story line includes a miraculous cure, the actor who has been making waves after he starred in tvN's "Goblin" would not be part of the cast for "Train to Busan" 2.
The latest rumors suggest that "Descendants of the Sun" actor Song Joong Ki and "Legend of the Blue Sea's" main lead Lee Min Ho are going to be the stars in the sequel. While it may seem possible for Song Joong Ki to be part of the filming which is rumored to start in mid-2017, it is unlikely for Lee Min Ho to be part of "Train to Busan" 2.
Lee Min Ho is scheduled to leave for his military service within the year. As of date, there is no word from him or his agency as to when he is going to enlist for his military enlistment. However, he is scheduled to enlist within the year. Needless to say, all of these reports are still rumors and it remains to be seen who will be the cast for "Train to Busan" 2.
© 2021 Korea Portal, All rights reserved. Do not reproduce without permission.