'Newlywed Diary' Couple Ahn Jae Hyun, Ku Hye Sun Reveals 'Crazy' First Kiss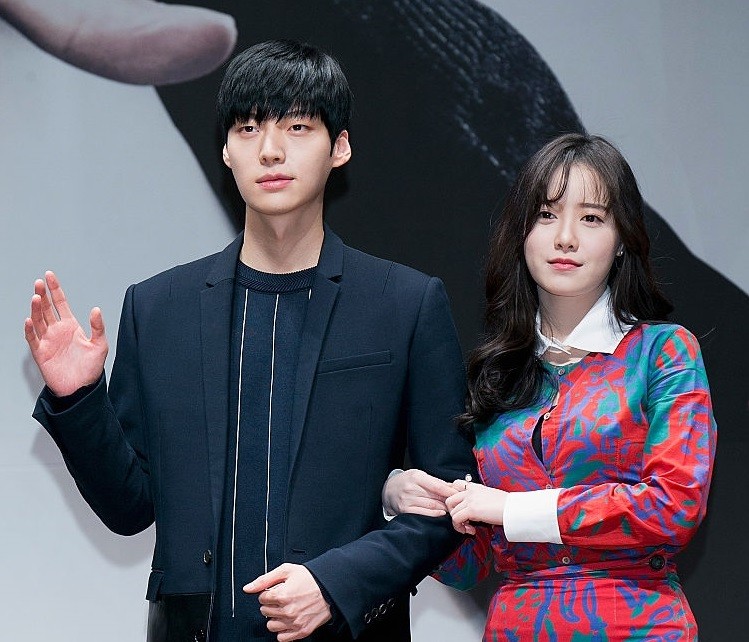 Ahn Jae Hyun and Ku Hye Sun recently shared details of their married life in the tvN reality program "Newlywed Diary." The South Korean couple even recounted the first time they met, as well as their first kiss.
Ahn and Ku gave fans a peek at their home life and the dynamics of their relationship during the premiere episode of tvN's "Newlywed Diary." Released on Feb. 3, Friday, Ahn shared details of their first meeting and how their romantic relationship started.
Having starred as the lead characters in the 2015 drama "Blood," Ahn confessed that he was immediately attracted to Ku and constantly stared at the actress during the said production's first meeting. He confessed that he had "hearts in [his] eyes" and was unable to hide his interest at his then co-star, Soompi reported.
The "Boys Over Flowers" actress recounted that Ahn made her feel flustered since he kept looking at her during the said meeting. However, she admitted that she felt flattered over his constant attention.
Meanwhile, the "Cinderella and Four Knights" actor revealed that it was Ku who initiated their first kiss. Having invited him to her car during the day that they were scheduled to film their first on-screen kiss for "Blood," the actress surprised Ahn when she suddenly kissed him.
Ahn shared that he tried to make a fun of the situation by jumping out of the car as he teased her over her "crazy" antics. Despite trying to lighten the mood during their first kiss, the actor commented that he was astounded yet felt delighted when it happened and even described it as his personal "fantasy" scene.
In other news, "Newlywed Diary" producing director Na Hyung Seok shared during the tvN show's press event that the celebrity couple's gender roles are reversed in real life. Held on Feb. 1, Wednesday, Na told reporters at the said event that Ku would usually handle household tasks that require physical strength while Ahn would take care of kitchen and cooking duties, All Kpop quoted the showrunner as saying.
Fans can see more of Ahn and Ku's married life in the reality show "Newlywed Diary" that airs every Friday on tvN.
© 2021 Korea Portal, All rights reserved. Do not reproduce without permission.