North Korea: An Emerging Challenge For The US?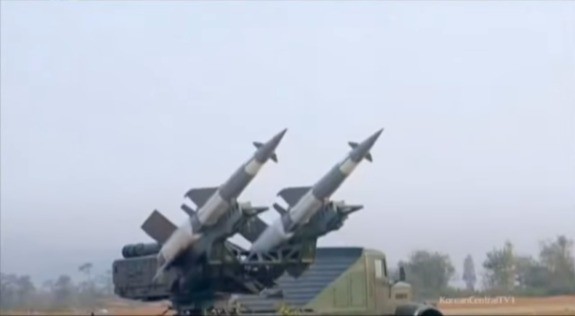 North Korea has become the most immediate challenge for both Washington and Seoul, as recently recognized the commander of US forces in the Pacific, General Robert Brown. "What keeps me awake at night, what worries me the most is North Korea," he said.
Under the leadership of Kim Jong Un, Pyongyang has conducted more nuclear and missile tests in the last five years than his predecessor Kim Jong Il in the 17 years that remained in power.
The North Korean leadership says all of these actions are a defensive measure in the face of US "threats". "Imagine if our troops go to Canada or Mexico to perform maneuvers to invade the US. What kind of response would you expect from the American people ?. While the US continue to carry out these maneuvers, we will increase our nuclear deterrent, " recently said Choe Kang-il, a senior Foreign ministry of North Korea in an interview with NBC.
The expansion of the North Korean nuclear program and rockets will also be one of the main references of contacts that will keep James Mattis in Japan, where he will meet with Prime Minister Shinzo Abe and his counterpart, Tomomi Inada.
"The threat of North Korea is the most imminent, the most real," said Koichi Ai, director of the Japanese Institute of International Affairs think tank.
Japanese official sources quoted by local media indicated that Mattis has already ensured that the new administration will respect all the terms of the close military alliance maintained by the two countries including the US participation in any possible crisis generated around the so-called Senkaku Islands, Administered for decades by Japan and whose sovereignty also claims China.
Several government spokesmen led by Abe had leaked their uneasiness after listening to Trump's remarks in which he questioned Japan's cooperation in common defense policy and even suggested that Tokyo should equip itself with nuclear weapons so as not to need the presence of US troops In its territory.
An apprehension shared by the majority of the Japanese public according to the surveys. A poll released last weekend by Kyodo News indicated that 54.6 percent of Japanese are convinced that bilateral relations will worsen and nearly 84 percent believe that the arrival of Trump strengthens global instability.
Despite the conciliatory tone he used in the telephone conversation with Abe and clung once more to its unpredictability, Trump again criticized Japan on Tuesday to accuse him of manipulating its currency to gain trade benefits. The US leader had already pointed to Japanese car firms saying they were engaging in "unfair" trade practices that hurt their US counterparts, something Abe himself publicly rejected.
© 2018 Korea Portal, All rights reserved. Do not reproduce without permission.