'Running Man' Lee Kwang Soo Returns As Kwangvatar As Gary Surprises Cast Members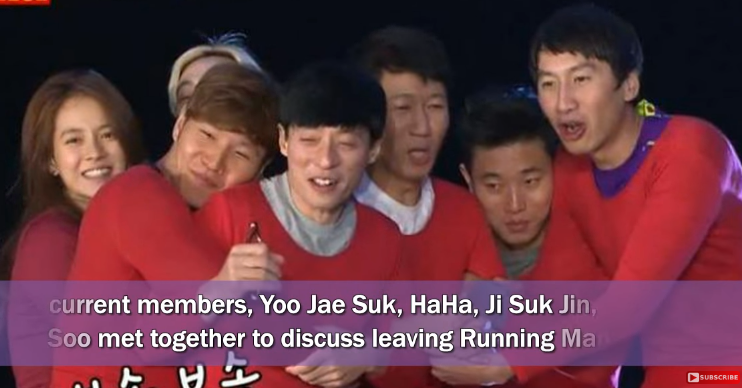 "Running Man" was packed with surprises in the latest episode as Lee Kwang Soo transformed into his Kwangvatar character while former member Gary makes a surprise appearance.
"Running Man" special episode this Sunday brought back fond memories and laughter as Lee Kwang Soo reluctantly dresses as Kwangvatar once more while Gary makes another surprise guest appearance.
Lee Kwang Soo hilariously transformed as a blue humanoid and even made to wander around the streets and talk to civilians in his ridiculous look just to have a chance of defeating the others in a battle of superpowers. The Kwangvatar's superpower was to adjust the other members' superpowers.
The "Running Man" members were all caught in a big surprise, however, when they suddenly heard Gary's familiar voice.
Gary showed up to shock the members with his "Lol-lol Clones."
"It was on short notice but thank you for inviting me. It's been a while, but I won't go soft on them," Soompi quoted Gary as saying in the show's interview segment.
Insiders previously revealed that the 38-year-old rapper, who left "Running Man" in October last year to focus on his music career, took part in the recent filming.
"The episode is set to air 2 weeks later so it's difficult for me to tell you the content of it but it was kept very secret so everyone was surprised. It will be filled with secrets and surprises so please look forward to it," producer Lee Hwan Jin said, according to Koreaboo.
Gary's reappearance to the show was a complete surprise as the current cast regrouped and hilariously complained among them.
"Wasn't he stopping [for good?] What about our feelings?" said HaHa.
"Ji Hyo Noona (older sister) is going to cry again today," warned Lee Kwang Soo.
Song Ji Hyo fumed and said, "He's so annoying. If he's going to appear, just come out quickly."
© 2023 Korea Portal, All rights reserved. Do not reproduce without permission.