Reality Show Reveal Just How Often Suzy and Lee Min Ho See Each Other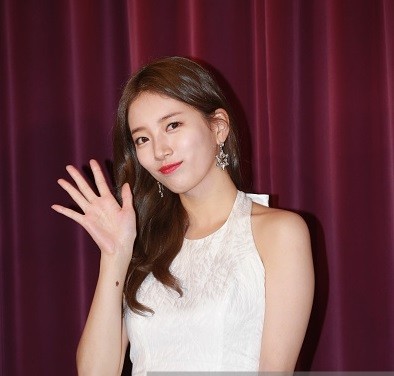 New solo reality shows "Off the REC. Suzy" revealed just how often or seldom celebrity couple Suzy Bae and Lee Min Ho go out together on dates.
The reality show will finally give curious fans a peek at how a normal day goes for Miss A's Suzy, the 22-year-old singer-actress who's stolen the heart of the 29-year-old "The Legend of the Blue Sea" Hallyu star Lee Min Ho.
The preview showed Suzy going through her mobile phone while saying, "Disastrous, disastrous."
This caught the attention of the show's producers who asked her, "Why? It's not like you have racy pictures in there right?"
Suzy assured that she keeps none of those but only embarrassingly sweet photos instead. The producers quickly caught on and picked on her love life without mentioning her boyfriend's name.
"Do you go on dates with him a lot? Maybe once a month?" they asked her.
"Date? Once a month...," Suzy responded vaguely.
The producers probed further, "Once a week? Once every two weeks? Three weeks?"
Suzy didn't answer and burst out laughing when the producer concluded, "That means you only see each other once a month!"
The visual couple confirmed their relationship last year and has dated each other overseas.
"We did what normal couples would do," said Suzy, according to the International Business Times. "We were in London at the same time because our photo shoot schedules overlapped. We didn't do anything special, we drove and had meals."
Lee Min Ho expressed his desire to marry her when he said in an interview with a leading daily, "A man needs to protect his loved ones."
He added that his relationship with Suzy helped him mature a lot.
The anticipated wedding might be delayed, however, as the actor is expected to enlist for military service this year.
Lee Min How will also hold a fan meeting next month with 6,000 fans in South Korea while Suzy is debuting as a solo artist.
© 2023 Korea Portal, All rights reserved. Do not reproduce without permission.