Kim Jong Kook To Go On A Blind Date On 'Running Man'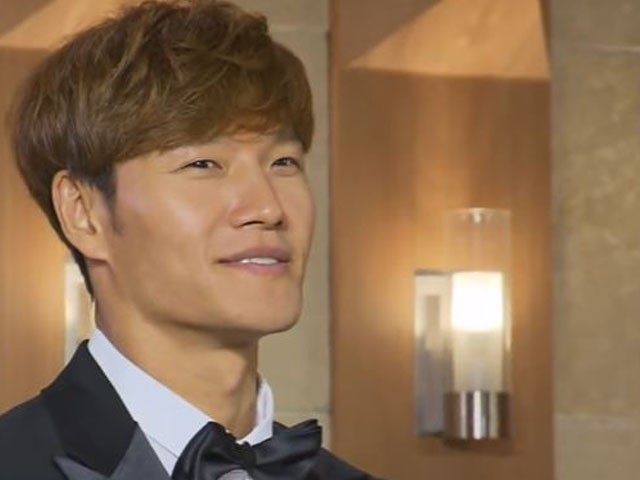 "Running Man" member Kim Jong Kook will go on a blind date for episode 334 aired January 15.
Also known as Sparta Kook, Kim Jong Kook reportedly will go on a cruise ship date with a non-celebrity in the hope of finding a lifelong partner while the rest of the "Running Man" members carry out their missions.
According to allkpop, the widely popular SBS variety show confirmed that the 40-year-old muscular singer is slated next after actress Song Ji Hyo for the New Year special project called "Member's Week."
The singer's love life has long been a point of discussion and even a running joke among the members.
His real life friend also pushed him to get married this year and placed him on the spot when actor-comedian Cha Tae Hyun blurted out Kim Jong Kook's "secret" girlfriend at the 2016 KBS Entertainment Awards.
The variety show kicked off the year with a special visit from fortunetellers who predicted that Kim Jong Kook and Song Ji Hyo are likely to get married with an 85-90 out of 100 score of marital compatibility.
The 35-year-old actress of "A Frozen Flower" formed Monday Couple with "Running Man" ex-member and rapper Gary. Yet dating rumors between Song Ji Hyo and Kim Jong Kook continued to persist that they've been fondly called as Spartace.
Song Ji Hyo's three-year relationship with CJ Entertainment CEO Baek Chang Joo ended last year while Kim Jong Kook has been single for a long time.
He was the wedding singer for "Running Man" co-stars Yoo Jae Suk, Haha and even Lee Kwang Soo's younger sister but admitted that he gets shy when it comes to asking a girl out.
"I like challenging work in all other locations, but when it pertains to women, it's hard for me," he said in an interview, according to DramaFever.
He's also confessed in SBS' "Healing Camp" episode last year that his "X-Men" co-host and the "Princess Hours" star Yoon Eun Hye is his ideal type.
"Eun Hye's been my Ms. Right," DramaFever quoted him as saying. "At least when Eun Hye and I filmed X-Men together, I thought she was my woman. I wanted to protect her from other men in the program."
© 2023 Korea Portal, All rights reserved. Do not reproduce without permission.
Tags:
Kim Jong Kook
,
Song Ji Hyo Kim Jong Kook Running Man
,
Running Man Kim Jong Kook
,
Kim Jong Kook girlfriend
,
Kim Jong Kook update
,
Cha Tae Hyun and Kim Jong Kook
,
Kim Jong Kook lovelife
,
Kim Jong Kook and Yoon Eun Hye
,
Running Man
,
running man latest news
,
Running Man Song Ji Hyo
,
running man news
,
Running Man episode
,
Running Man Member's Week
,
Cha Tae Hyun
,
2016 KBS Entertainment Awards
,
monday couple
,
CJ Entertainment CEO Baek Chang Joo
,
Song Ji Hyo dating
,
Song Ji Hyo lovelife
,
Song Ji Hyo and CEO Baek Chang Joo
,
Yoo Jae Suk
,
Running Man Yoo Jae Suk
,
Haha
,
Running Man Haha
,
Lee Kwang Soo
,
Running Man Lee Kwang Soo
,
Gary
,
running man gary
,
Healing Camp
,
x-men
,
Yoon Eun Hye