Park Bo Gum Beats Yong Jae Suk As Most Searched Star Online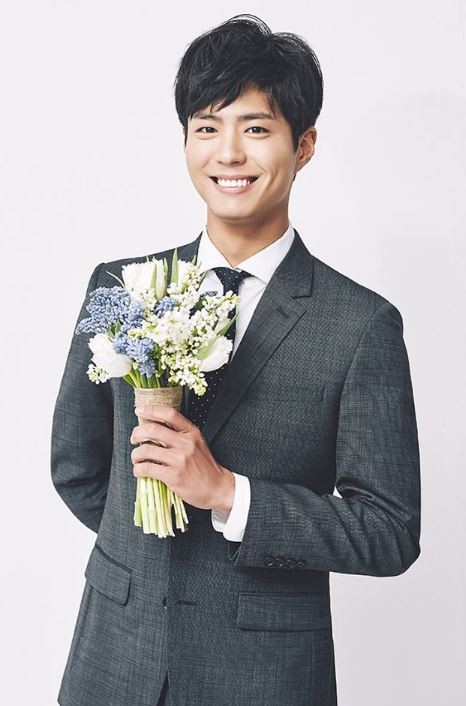 Hallyu star Park Bo Gum beat the "Nation's MC" Yoo Jae Suk as the most searched star online for 2016.
According to The Chosunilbo, big data analysis SK Telecom revealed that the 23-year-old heartthrob topped this year's list for the most-searched South Korean entertainer on the Internet.
Park Bo Gum's name was mentioned 792,560 times this year followed by the 44-year-old comedian and TV host Yoo Jae Suk with 377,018 mentions.
The other actors and actresses included in the top 10 list are JYJ's Park Yu-chun (339,966), "Descendants of the Sun" actor Song Joong-ki (274,393), Go champion Lee Se-dol (268,023), retired figure skater Kim Yu-na (166,237), actress Kim Min-hee (109,034), "Descendants of the Sun" actress Song Hye-kyo (96,755), swimmer Park Tae-hwan (75,099) and Major League Baseball's Pittsburgh Pirates infielder Kang Jung-ho (71,489).
Park Bo Gum, who rose to popularity from the hit dramas "Reply 1988" and "Love in the Moonlight," also surpassed 31-year-old Song Joong-ki as 2016's most favorite drama actor.
He again topped another survey for the most hardworking actor in 2016.
Park Bo Gum received a number of awards this year including Most Mentioned from SBS' "Cultwo Show" Awards, Star of the Year from OSEN Awards and Best New Actor from the 5th APAN Star Awards for his performance in tvN's "Reply 1988."
The second most searched Korean entertainer, meanwhile, received his 13th Grand Prize in his career when he won Thursday night at the 2016 MBC Entertainment Awards.
"The more awards I receive, the more sorry I feel," Soompi quoted the TV host as saying during his acceptance speech.
He thanked and apologized to his fellow nominees before he expressed his gratitude to his family, "Infinite Challenge" staff as well as his current and previous cast members on the show.
"People use the term 'the flower path' a lot nowadays," he said. "Rather than having only a minority of our citizens walking the 'flower path,' I hope that next year will be a year when all of our citizens will be walking on it."
Yoo Jae Suk also appears on KBS' "Happy Together Season 3" and SBS' "Running Man."
© 2023 Korea Portal, All rights reserved. Do not reproduce without permission.
Tags:
Park Bo Gum
,
Park Bo Gum 2016's Most Favorite Drama Actor
,
Park Bo Gum 2016 KBS Entertainment Awards
,
Park Bo Gum and Song Joong Ki
,
Park Bo Gum most hardworking actor in 2016
,
most hardworking actor in 2016
,
2016's Most Favorite Drama Actor
,
Yoo Jae Suk
,
most searched star online for 2016
,
Descendants of the Sun
,
JYJ
,
Park Yu-chun
,
Song Joong Ki
,
Lee Se Dol
,
Kim Yu-na
,
Kim Min-hee
,
Song Hye Kyo
,
Park Tae-hwan
,
Kang Jung Ho
,
Reply 1988
,
Love in the Moonlight
,
2016 MBC Entertainment Awards
,
Happy Together Season 3
,
Infinite Challenge
,
Running Man