Park Bo Gum Is 2016's Most Hard-Working Actor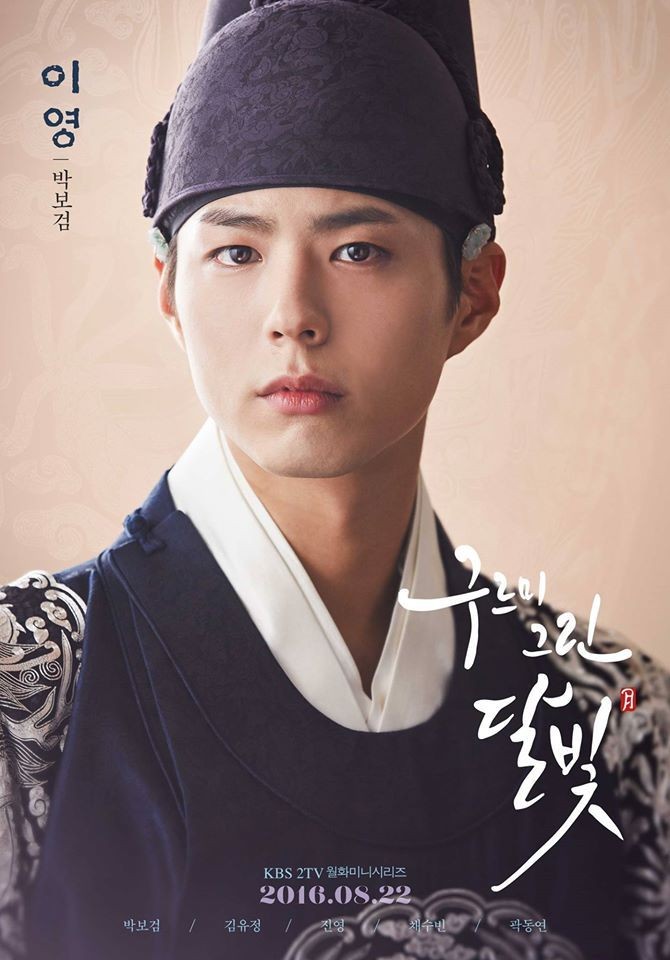 Hallyu star Park Bo Gum is considered as this year's most hardworking actor.
According to KPopHerald, entertainment ranking chart MOOLMANG revealed Saturday that the 23-year-old "Love in the Moonlight" star topped the survey for the most hardworking actor with 18.6 percent.
The other actors that made it to the top five included "Temptation of Wolves" star Gang Dong-won with 16.1 percent, Park's "Reply 1998" co-star Ryu Jun-yeol with 14.9 percent, "Train to Busan" star Gong Yoo with 10 percent and "Signal" star Cho Jin-woong with 7.3 percent. At least 41,655 respondents participated in the survey and were asked to choose from a list of 14 actors and actresses.
Park became such a sought after endorser after starring in tvN's "Reply 1998" that he started this year with several fan meetings. He became a TV personality with tvN's travel show "Youth Over Flowers: Africa" and guest appearances on KBS2's "2 Days & 1 Night," "Sister's Slam Dunk" and SBS' "Running Man."
He achieved a higher level of success in KBS2's romantic coming-of-age drama "Love in the Moonlight."
Park's management label Blossom Entertainment confirmed that the successful drama made the actor in high demand.
"He's firmly established himself as a lead actor through this drama. We're getting more than three times as many requests as before for his appearance in dramas," Inquisitr quoted the agency's Senior Official Seung Byeong-wook as saying.
Park also embarked on his "2016-2017 Park Bo-gum Asia Tour Fan Meeting" this month and plans to end the year by holding a fan convention in his home country.
The young actor appeared as a presenter at the "2016 KBS Entertainment Awards" Saturday night with Red Velvet's Irene, who reportedly made his "Reply 1998" leading lady Hyeri jealous.
Irene and Park were "Music Bank" co-MCs from May 1, 2015 to June 24, 2016.
A recent Gallup poll also named Park as 2016's Most Favorite Drama Actor, surpassing another Hallyu star Song Joong Ki, whom he appeared with on Domino's Pizza, VProve and Line Pay CFs.
Park is also chosen as the new face for Coca-Cola for the brand's 2017 New Year's campaign.
© 2023 Korea Portal, All rights reserved. Do not reproduce without permission.
Tags:
Park Bo Gum
,
Park Bo Gum Malaysia
,
Park Bo Gum 2016's Most Favorite Drama Actor
,
Park Bo Gum Hong Kong
,
Park Bo Gum and Song Joong Ki
,
Park Bo Gum and Irene
,
Park Bo Gum Music Bank
,
Park Bo Gum 2016 KBS Entertainment Awards
,
Park Bo Gum and Irene 2016 KBS Entertainment Awards
,
Park Bo Gum Coca Cola
,
Park Bo Gum and Hyeri
,
Park Bo Gum 2016's Most Hard-Working Actor
,
Park Bo Gum Love in the Moonlight
,
Park Bo Gum Reply 1998
,
Park Bo Gum Youth Over Flowers: Africa
,
Park Bo Gum 2 Days & 1 Night
,
2 Days & 1 Night
,
Youth Over Flowers: Africa
,
Sister's Slam Dunk
,
Running Man
,
Gang Dong-won
,
Ryu Jun-yeol
,
Gong Yoo
,
Cho Jin-woong
,
2016's Most Hard-Working Actor
,
Song Joong Ki