G-Dragon To Finally Break Silence On Dating Rumors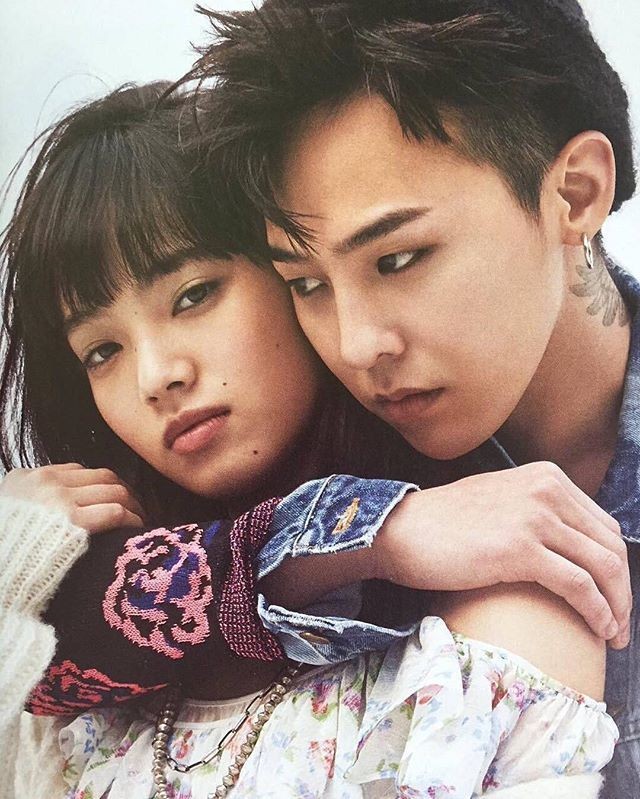 K-pop icon G-Dragon might finally seal the dating rumors involving him and some Japanese models once and for all.
The singer-songwriter's dating life proved to be an inevitable topic when all the Big Bang members recently guested on MBC's "Radio Star."
According to allkpop, the show's producers revealed that MC Yoon Jong Shin brought up two of G-Dragon's juiciest dating rumors so far and asked the 28-year-old fashionable artist, "Are they just rumors?"
These dating rumors involved Japanese actress-models Nana Komatsu, 20, and Kiko Mizuhara, 26.
G-Dragon's intimate photos with Nana Komatsu were leaked after his Instagram account was hacked September 18. She's believed to be G-Dragon's current girlfriend.
Kiko Mizuhara, meanwhile, is the Hallyu star's alleged ex.
The singer nor his management label YG Entertainment remained tight-lipped on such reports and only gave vague responses.
According to SBS PopAsiaHQ, an interviewer at a press meet in Mapo, Seoul two years ago asked G-Dragon to comment on his relationship then with Kiko Mizuhara. Intimate photos of the couple at a party circulated online.
"I have nothing to say," replied G-Dragon.
His Big Bang groupmate Taeyang then shared his thoughts on the matter.
He said, "I think it is only in South Korea where an official statement is needed for our private lives."
Fans also worried over G-Dragon's cryptic Instagram photo with a now-deleted caption that seemed to indicate just how much the singer longed for freedom or privacy, at least.
The cryptic photo read, "CAN I LIVE."
Then he wrote, "There's No Privacy I'm sick&tired of it plz understand me GNITE all."
If the Big Bang members are to be believed, G-Dragon's dating life actually sucks.
"He is good at giving dating tips, but they're not actually helpful. When I do as he says, my relationship gets worse," said Taeyang on "Radio Star" December 22 installment.
Seungri added, "His own dating life makes no sense. The reason Big Bang songs are sad is that G-Dragon's love life is a failure."
T.O.P. also said, "Honestly, there's no one who has a normal dating life in Big Bang."
The response to MC Yoon Jong Shin's question for G-Dragon, who insists he's "extremely good at dating" despite what his groupmates said, will be revealed Wednesday on "Radio Star."
© 2023 Korea Portal, All rights reserved. Do not reproduce without permission.
Tags:
G-Dragon
,
Bigbang G-Dragon
,
G-Dragon dating expert
,
G-Dragon girlfriend
,
G-Dragon love life
,
G-Dragon and Kiko Mizuhara
,
G-Dragon and Nana Komatsu
,
Kiko Mizuhara
,
Nana Komatsu
,
YG Entertainment
,
Big Bang
,
Radio Star
,
Radio Star Big Bang
,
Taeyang
,
Bigbang Taeyang
,
Seungri
,
BIGBANG Seungri
,
T.O.P.
,
BIGBANG T.O.P.
,
MC Yoon Jong Shin