PD Who Kicked Out Song Ji Hyo And Kim Joong Kook Finally Revealed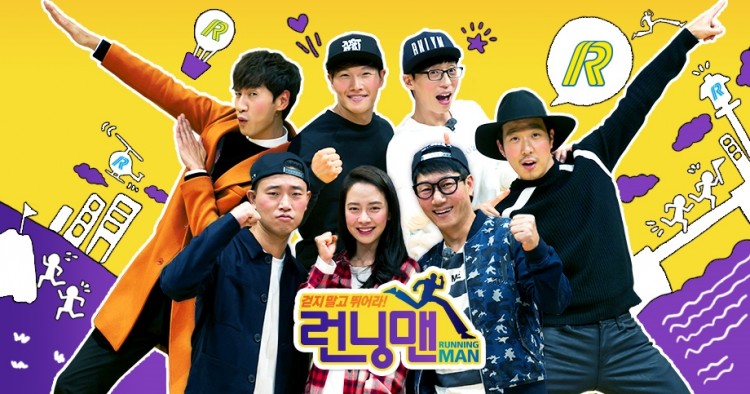 The "Running Man" producer who allegedly axed actress Song Ji Hyo and singer Kim Joong Kook from the show faces netizen's backlash after his identity was revealed.
The hashtag #FireGongHeeChul started after the singer's close friend James "Tiny" Kim started a now deleted tweet which has quickly become viral.
Tiny was seen with Kim Joong Jook during the singer's Las Vegas' concert "Running Man Bros and Special Guests." He's also known to be friends with the entire "Running Man" cast and other Korean celebrities. Tiny expressed outrage over the recent controversy and previously criticized the "Running Man" showrunners of being "shady" and having "no loyalty."
Netizens quickly picked up Tiny's latest tweet and zeroed on Gong Hee Chul, SBS' Variety Team 4 Chief Producer (CP).
According to Soompi, the said PD has been promoted as CP for SBS' Team Variety 3 in August until he was moved to Variety Team 4 this month. He was the PD for a list of programs including "People Looking for Laughter," "100 Million Quiz Show," "Diet Survival BIGsTORY," "Being a Good Daddy" and "Midnight TV Date."
The account "Kim Joong Kook Internationally Fanbase" allegedly made Tiny's tweet viral and wrote, "Seems like #FireGongHeeChul! The SBS CP who kicked out Kim Jong Kook and Song Ji Hyo and ruined Running Man!! #공희철퇴출 #RunningMan. Please share this on your Instagram, twitter etc, and hopefully, this person gets fired!!"
The fanbase deleted the account and apologized afterward so Tiny tweeted, "@KJKINTL You did nothing wrong! #Respect."
Netizens expressed outrage at the PD as some even called on SBS to fire him.
"He kicked Sparta and MongJi out of Running Man and made a lot of people (staffs) lost their jobs so #FireGongHeeChul SBS u need to hurry," tweeted one user.
"Who would love to see Choi Min Soo hunting Gong Hee Chul episode??? Please make this happen! #RunningMan #firegongheechul" said another, referring to one of the show's exciting guests.
"Running Man" will end by February 2017.
© 2023 Korea Portal, All rights reserved. Do not reproduce without permission.
Tags:
Running Man
,
James "Tiny" Kim
,
James "Tiny" Kim Running Man
,
James "Tiny" Kim Kim Joong Kook
,
#FireGongHeeChul
,
#FireGongHeeChul Running Man
,
Gong Hee Chul
,
Gong Hee Chul Running Man
,
kim joong kook
,
Song Ji Hyo
,
running man latest news
,
Song Ji Hyo Kim Jong Kook Running Man
,
Running Man Song Ji Hyo
,
Running Man Kim Jong Kook
,
running man latest update
,
running man news
,
Running Man controversy
,
Running Man producers
,
Running Man Comes to an END