'Running Man' Controversy: Kang Gary And Kim Jong Kook's Close friend 'Tiny' Expressed Support For Song Ji Hyo And The Commander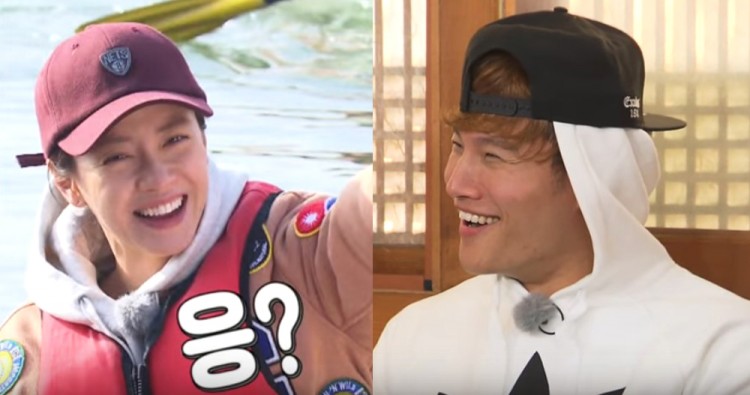 "Running Man" former member Kang Gary expressed support to Song Ji Hyo and Kim Jong Kook after the two were forced out of the show.
Gary uploaded on Instagram a photo of him, actress Song Ji Hyo and singer Kim Jong Kook together with an accompanying message to praise them for their hard work.
"You guys worked very very very hard. Thank you," wrote Gary and added several emoticons of applause and thumbs up.
This photo remains to be the only one in his profile. Gary deleted all his Instagram posts and unfollowed everyone else. Although he didn't offer any explanation for his social media purge, it coincidentally happened only a few hours after management labels representing Song Ji Hyo and Kim Jong Kook confirmed reports that they were leaving the program.
The 38-year-old rapper made a dramatic exit from the show last October in order to concentrate on his music. He was dubbed by many names such as as Peaceful Gary, Monday Boyfriend, Straight-Going Gary, Gary-sswi, Wild Gary and Sometimes Mr. Capable. He was romantically linked many times with his Monday Couple partner Song Ji Hyo.
James "Tiny" Kim also turned to social media and tweeted posts that reflected his outraged opinion over the controversy that involved his close friend Kim Jong Kook. Kim was careful enough not to quote "Running Man" nor any names.
"Lies to make themselves look better! #CoverUp #Shaddy#NoLoyalty," Tiny tweeted Wednesday noon.
Later that same day he posted, "1 A-HOLE Behind all this DRAMA!"
And then another, "FINALLY!! Articles out on Naver and Daum! #ForcedOut#LastMinNotice"
Tiny also reacted to news reports that revealed an emergency cast meeting among the cast members and the show's PD.
"Emergency meeting might be too late! #DamageDone," he tweeted.
And a photo message as a response to the show producers' official apology said, "'Sorry' isn't a verb, don't expect it to fix things for you."
Tiny appeared with Kim Jong Kook during the concert "Running Man Bros and Special Guests" in Las Vegas. He's also known to be friends with the rest of the "Running Man" cast members and other famous Korean celebrities including Super Junior's Kim Heechul, T-ara's Eunjung and Hyomin, Jay Park and Simon D.
© 2023 Korea Portal, All rights reserved. Do not reproduce without permission.
Tags:
Running Man
,
Song Ji Hyo Kim Jong Kook Running Man
,
Running Man Kim Jong Kook
,
Running Man Song Ji Hyo
,
running man latest news
,
running man news
,
running man latest update
,
running man gary
,
Running Man Ace
,
Running Man The Commander
,
The Commander
,
Running Man controversy
,
Running Man producers apologize
,
Running Man cast emergency meeting
,
Jame Tiny Kim
,
Running Man shady and no loyalty