Big Bang's Seungri Fond Of 'Bad Girls,' Claims Alleged Ex-Girlfriend And Japanese Hostess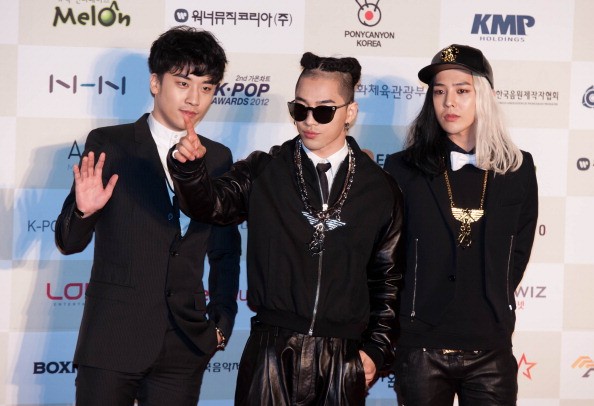 Big Bang's youngest member Seungri likes drinking and "bad girls," revealed a Japanese hostess who also claims to be an ex-girlfriend.
The 26-year-old singer-songwriter and actor are on the hot seat yet again as the Japanese magazine Shukan Bunshan released Thursday a full interview with a 20-something Japanese hostess who also claimed to have dated Seungri from 2013.
The woman's real identity remained concealed except her age and occupation at a Roppongi bar. She claimed to have met the singer at the VIP karaoke bar and painted an unfavorable picture of how the singer liked to go around bars drinking and taking home hookers or hostesses.
"His behavior is bad when he drinks," Koreaboo quoted the woman's words from the said Japanese magazine. "He gets any hostess he can so there are a lot of bad girls. He calls a lot of girls over at the karaoke bar and takes home the person he likes. He plays like a super rich (bubble era) famous Japanese person."
She said Seungri took her to expensive hotels and sang her Justin Timberlake songs. She added that she caught him blatantly cheating on her many times so she eventually broke off with him.
"Seungri once left a store at 4 am and put his arm around a brunette model type girl he met 30 mins beforehand. He got into a car with her and went to one of his usual hotels with the woman," she added.
A video that captured Seungri drinking and kissing an unidentified girl at a club also circulated in August.
Only a month before the video went viral, a Chinese news outlet released a photo of Seungri asleep on a train with a bare foot raised up on the train window. This was when he traveled from Xuzhou to Shanghai on July 11. He later released apologized on his Weibo account after netizens criticized his improper behavior.
Seungri has also just been acquitted of charges of drunk driving.
© 2023 Korea Portal, All rights reserved. Do not reproduce without permission.