'Running Man' Stars Song Ji Hyo And Kim Jong Kook Are Out!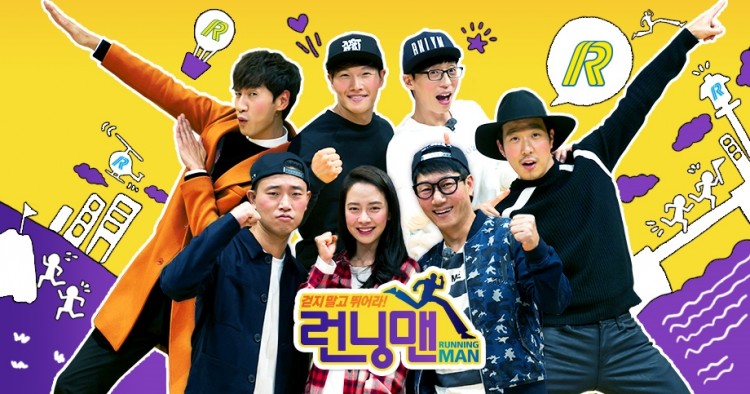 "Running Man" stars Song Ji Hyo and Kim Jong Kook are soon to exit South Korea's longest running variety show after six years.
The 35-year-old actress and the 40-year-old singer announced their decision to quit the show through their respective agencies.
Song's management label MY Company revealed that the actress tried to negotiate with the program's producers for the past three weeks. This, however, ended with Song's decision to quit the show.
"There was a long discussion with the producers as it was overwhelming for her to handle both acting promotions and a variety show. She plans to focus on her acting career after leaving 'Running Man,'" stated MY Company.
Song, who made her acting debut in the 2013 horror film "Wishing Stairs," will be traveling to China to promote her upcoming film "Super Express." Her promotional activities include a fan meeting slated Jan. 20.
"For the time being, Song will spend more time away from Korea. Her fan meeting in China is one of those many events abroad," said an insider to Korea Times, as reported by Yibada.
Kim's label company Maroo Entertainment also revealed the singer's change in priorities.
"Kim Jong Kook will continue to work on his solo music and Turbo's comeback in the future," stated the label.
The singer started his career in the Korean duo "Turbo" before venturing out as a solo artist. He became a 3 Daesang Award-winning singer and hosted variety shows such as "X-Man" and "Family Outing."
Song's label did not confirm any departure date from the show while Kim's last filming is set for Dec. 20, according to Koreaboo
"Running Man" fans dubbed Song, the only female cast member, as the Ace because of her ability to outsmart and outwit the rest of the members. She was also romantically paired with Gary as the show's Monday Couple.
Kim earned several monikers from the show including "Sparta" or "Sparta Kook," "The Commander," "The Tiger," "Mr. Capable," "Kookie," "The One Man" and "Muscle Man."
Fans also linked Song and Kim together and dubbed them as "Spartace."
Gary only left the show last month. The remaining cast members are Yoo Jae Suk, Haha, Lee Kwang-soo and Ji Suk-jin.
Comedian Kang Ho-Dong is expected to join in for the show's new season in January 2017.
© 2023 Korea Portal, All rights reserved. Do not reproduce without permission.
Tags:
Running Man
,
Song Ji Hyo
,
Kim Jong Kook
,
Gary
,
Sparta
,
Spartace
,
Ace
,
Yoo Jae Suk
,
Haha
,
Lee Kwang Soo
,
Ji Suk Jin
,
Kang Ho Dong