Jun Ji Hyun Openly Shares about Difficulties on Filming 'The Legend of the Blue Sea'
by
regrec
/ Nov 16, 2016 06:43 AM EST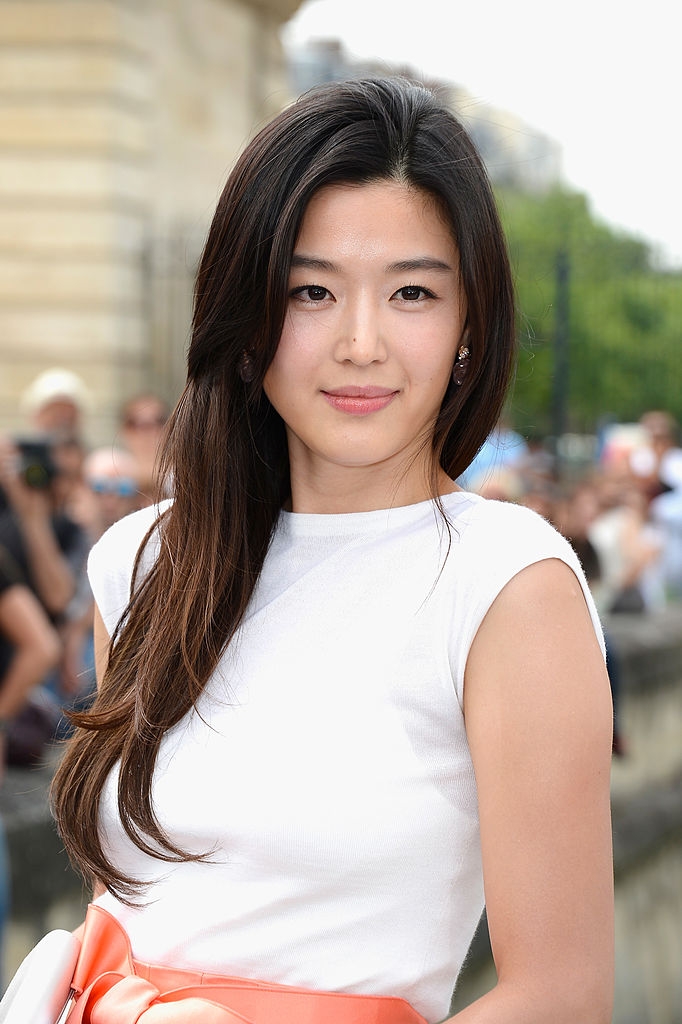 On Nov. 14, SBS held a press conference for upcoming drama series "The Legend of the Blue Sea." Actress Jun Ji Hyun, who plays one of the main leads opposite actor Lee Min Ho, openly talked about the difficulties she encountered while filming the new drama.
Jun Ji Hyun openly recounted about her mermaid character and the challenges she faced in her new role.
"I don't want to be a mermaid ever again." Jun Ji Hyun playfully remarked as reported by Soompi. "Every day, I think about how I never want to play a character that requires water, fire, and special vocational training."
The "Windstruck" actress supposedly likes swimming, which gave her more confidence to take on the role. However, she revealed that acting as a mermaid proved to be much harder physically. But while she encountered much difficulty, Jun Ji Hyun said that she has no regrets on taking the role.
"But I have no regrets when I see my mermaid self on screen." The 35-year-old actress stated. "I gained a lot of courage from that."
Jun Ji Hyun also shared how her mermaid character differs from her previous character on "My Love From the Star," where she co-starred with Kim Soo Hyun. Ji Hyun shared that her new character feels more refreshing and exciting, being mermaids are not a common topic in Korean films and dramas.
"Everything is new to the mermaid," Jun Ji Hyun said. "There are situations that happen when the mermaid encounters new things, and viewers will be able to feel a different kind of enjoyment and see a different role when they see how the mermaid accepts these things."
Moreover, when asked about acting opposite Lee Min Ho, she expressed that the two of them had experienced difficulty at first before finally finding their chemistry.
"This was the first time Lee Min Ho and I worked together, and it was hectic in the beginning because we were constructing our individual characters," the actress recounted. "I was busy taking care of my part and Lee Min Ho was busy taking care of his part, so it was a bit hard to match together."
Jun Ji Hyun then noted that they are getting closer together these days and it has become more comfortable and fun to shoot together. Lee Min Ho also shared the same sentiments, and said that he felt closer to the actress later after filming bickering scenes.
"The Legend of the Blue Sea" will begin airing on SBS on Wednesdays and Thursdays at 22:00 (KST) starting Nov. 16.
© 2018 Korea Portal, All rights reserved. Do not reproduce without permission.