South Korea to Receive Two B-52 Bombers from the United States
by
YuGee
/ Sep 21, 2016 08:23 AM EDT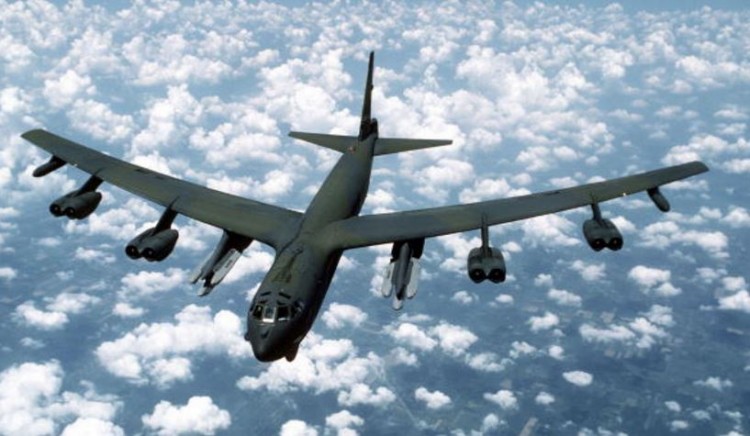 An official source stated on Tuesday that South Korea will receive two B-52 bombers from the United States this week, proving its strong dedication to its main Asian ally amidst the growing threats from North Korea.
The Yonhap News Agency reported that the two B-52 Stratofortress strategic bombers are anticipated to arrive at Osan Air Base in PyeongTaek this week.
The source said, "They may stay at the U.S. air base for several days for a possible unveiling to the public during the Osan base's opening event this weekend."
A spokesman for the United States Forces Korea (USFK), Kim Yong-Kyu said that the USFK "does not discuss operational matters."
After big provocations from North Korea, the United States has taken various military counteractions. Recently, it sent two U.S. B-1B bombers from Andersen Air Force Base in Guam to fly over the Osan base with a flight of four South Korean F-15K and four U.S. F-16 fighter jets.
The flyover happened four days after North Korea carried out its fifth and strongest nuclear test on September 9 amidst the strong opposition to the country's weapons of mass destruction activities. North Korea's fifth nuclear test coincide with the country's celebration of its Foundation Day.
Last week, USFK Commander General Vincent K. Brooks said, "North Korea's nuclear test is a dangerous escalation and poses an unacceptable threat. The United States has an unshakeable commitment to defend allies in the region and will take necessary steps to do so."
Following the news of the B-1B bombers' flyover the Osan Air Base, the North expressed its disagreement with such action and called it "reckless provocation."
Then, the North Korean Central News Agency (KCNA) released a statement saying, "They are blustering this is a "demonstration of the fulfillment of their strong commitment to protecting" South Korea and "strong warning" to the DPRK, in particular. These extremely reckless provocations of the United States imperialist warmongers are pushing the situation on the Korean Peninsula to the point of explosion hour by hour."
© 2023 Korea Portal, All rights reserved. Do not reproduce without permission.