U.S. Expert Says NK's Nuclear Test Site Prepared for 3 More Blasts Anytime
by
YuGee
/ Sep 15, 2016 05:57 AM EDT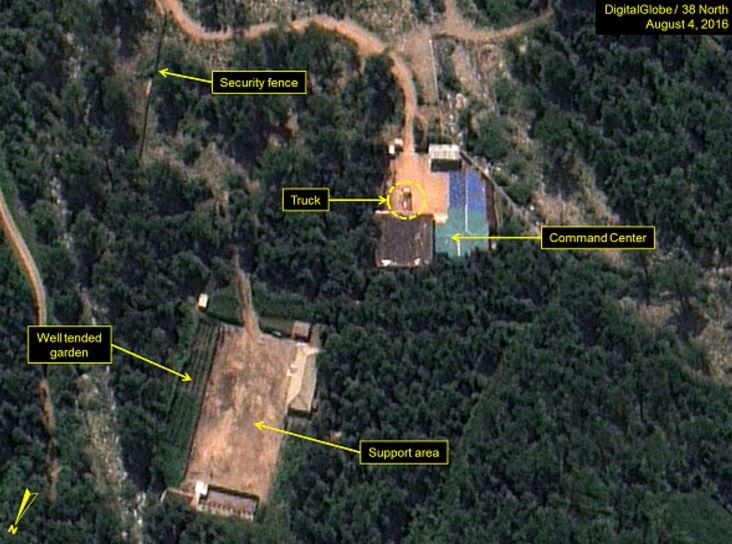 A U.S. expert said on Tuesday that North Korea's nuclear test site is prepared for at least three more possible blasts at any time and that the North could perform one to mark the anniversary of its first nuclear test next month.
The Korea Herald reported that the Chief Editor of the website 38 North, Joel Wit, made the comment in an op-ed piece in the New York Times, emphasizing that the next administration in the United States should establish a new diplomatic initiative to control North Korea's dangerously accelerating nuclear and missile launches.
He said, "Satellite photos of North Korea's nuclear test site indicate that at least three more tests are possible at a moment's notice. Since North Koreans often celebrate important dates with spectacular shows, the approaching 10th anniversary of its first nuclear detonation on October 9 might be the perfect occasion."
He added that the communist country's latest nuclear test and a series of missile launder in the past few months imply that it might be able to launch more powerful nuclear weapons and hazardous delivery systems faster than what was initially expected.
He further said, "Last year, researchers at the institute where I work concluded that by 2020, North Korea could field an intercontinental ballistic missile able to reach the United States. But if Pyongyang tests the missile that has appeared in recent military parades, it could be sooner. The simple hydrogen bomb the North Koreans were expected to have by 2020 now may be ready and mounted on a missile earlier."
Wit, who was also a former State Department negotiator with North Korea, said that the newest development should "put to rest the misconceptions that have driven the United States' failed North Korea policy, especially the idea that China, North Korea's closest ally, will solve the problem."
Wit also mentioned, "Beijing would certainly prefer that Kim Jong-un gives up his nuclear weapons. And the Chinese do occasionally use their economic ties with North Korea to pressure Pyongyang. But China's overriding priority will continue to be keeping North Korea as a stable buffer against American influence in South Korea."
"No amount of cajoling from Washington will cause China to squeeze North Korea with enough sanctions that it will give up its weapons or risk the government's collapse. The next administration must recognize that the United states, not China, is the indispensable nation when it comes to dealing with North Korea," he ended.
© 2023 Korea Portal, All rights reserved. Do not reproduce without permission.