Xiaomi Sales In South Korea Climb As Tech-Savvy Koreans Seek For More Dependable And Budget-Friendly Devices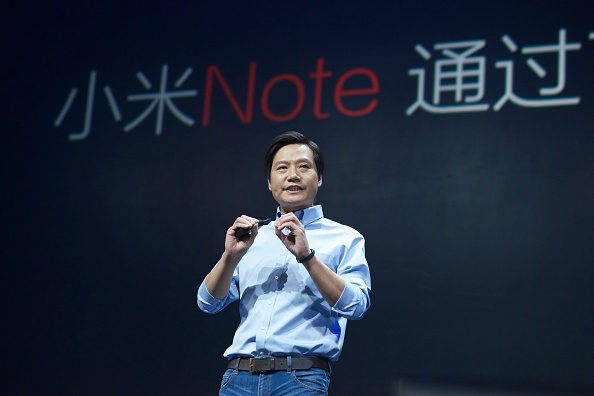 China's second-largest smartphone company Xiaomi has reportedly been doing well terms of sales in the South Korean market as more and more Koreans seek to purchase reliable Chinese devices that are light on the budget.
Xiaomi sparked the interest of South Koreans when the company released their "Mi Power Bank" that provides supplementary battery for smartphones at 20,000 won, a price lower than its production cost in order to market the brand name, noted Korea JoongAng Daily on Monday.
The company also saw South Koreans using their "Mi Band," which monitors the user's total number of sleeping hours and number of hours in deep sleep phase. At 19,000 won, the device also includes a pace-counting feature and alerts for calls and text messages.
"I like the way it only provides simple necessary functions that are easy to use, at a good price and design," pointed a South Korean Mi Band user. "I'm thinking of purchasing a Xiaomi smartphone and weighing machine as well."
Earlier in September, speculations of Xiaomi entering the South Korean market has been going around as the company has been seen engaging in activities that hint just that.
Aside from an event held by the company in Seoul to introduce their latest Android-based operating system called MIUI 7, Xiaomi was also reportedly appointing a law firm in South Korea and discussed opinions on penetrating the South Korean market, reported Android Headlines on Sept. 14.
South Korean purchasing agencies for Xiaomi increased as soon as people started talking that the brand's "quality exceeds price." To date, around 124 online forums related to Xiaomi may be found through South Korea's No. 1 search portal Naver.
According to a Korean online shopping outlet called 11th Street, the total profit for Xiamoi products has increased by 3,823 percent from January to August of this year.
"Xiaomi's popularity was enough to sell out 1,500 units of 'Mi Band' in only four hours after the official domestic launch on September 8," said mobile phone and accessories managing director of 11th Street, Seo Hye Rim. "Xiaomi products are now claimed to be the 'might of China' rather than the original prank calling them 'mistakes of China.'"
© 2023 Korea Portal, All rights reserved. Do not reproduce without permission.