President Obama Signs Executive Order For More North Korean Sanctions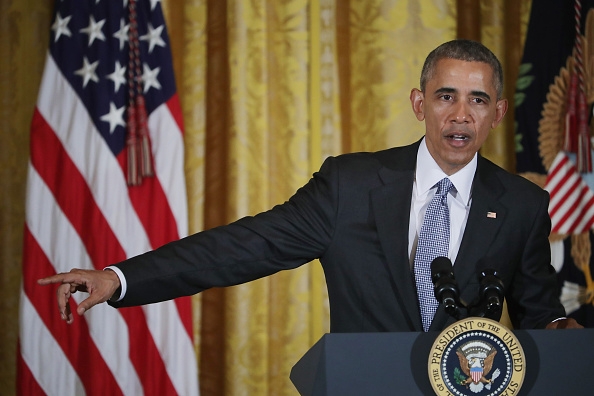 President Barack Obama authorized a new round of sanctions against North Korea achieved through executive order on Wednesday, a response to recent nuclear tests and a satellite launch in North Korea, according to the BBC.
"17 Democratic People's Republic of Korea (DPRK) government officials and organizations and...20 vessels [are identified] as blocked property," a press release from the U.S. Department of the Treasury read.
"The new executive order blocks the Government of North Korea and the Workers' Party of Korea, prohibits the exportation of goods, services and technology to North Korea [and] prohibits new investment in North Korea."
The new round of sanctions, follow in the wake of increasingly threatening rhetoric coming out of Pyongyang regarding the nuclear arsenal of Kim Jong Un and his willingness to use it on other nations.
"President Obama's new Executive Order and the Treasury's simultaneous designations reflect the United States' commitment to holding North Korea accountable for its destabilizing actions," said Adam Szubin, acting under secretary for terrorism and financial intelligence at the Department of the Treasury.
"These actions implement both the unanimous UNSCR approved earlier this month as well as recent bipartisan sanctions legislation on North Korea. We will work closely with our international partners to continue in a strong and unambiguous way to pressure North Korea to abandon its illicit nuclear and ballistic missile programs."
The executive order President Obama made clear that the new sanctions were only aimed to punish those responsible, according to a report from the AFP news agency.
"The [executive] order is not targeted at the people of North Korea, but rather is aimed at the government," the document reads.
© 2023 Korea Portal, All rights reserved. Do not reproduce without permission.