Incheon International Airport To Get Major Facelift Following New Year's Baggage Handling Complaints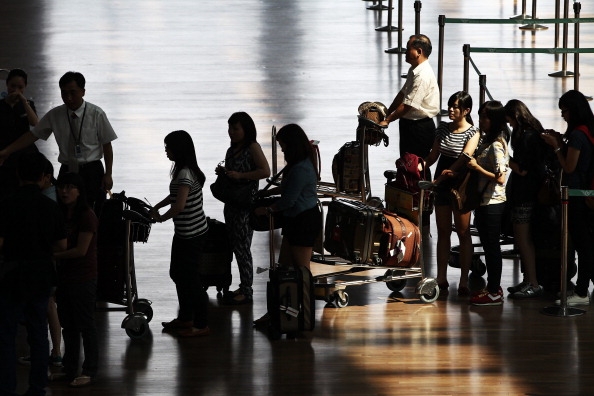 Two months after South Korea's Incheon International Airport came under fire for the mishandling of baggage for customers flying for the New Year, the facility's management has promised a complete overhaul of the aging facility.
According to Incheon International Airport Corp. CEO Chung Il Young, the renovation has been needed for some time.
"Our facilities have grown old, and must be restored and maintained," Chung told the Korea Herald on Monday.
"The number of passengers has also grown threefold, leading to various complaints. On the software side, we want to become a smart airport that makes good use of information technology."
Currently Korea's largest airport and the eighth largest in the world, servicing an estimated 50 million airline passengers using the each year, Incheon has also had some public safety issues in the last few months. In January, a Vietnamese man reportedly entered South Korea illegally through an automated gate and a Chinese couple was able to sneak through security unnoticed.
According to Chung, these concerns would also be addressed in the Incheon Airport revamp.
"There were some weaknesses in our facilities and we have fixed the most pressing concerns," Chung said. "We are also adding...additional facilities to shut down any remaining possibilities of illegal entry."
Kim Tae Seong, deputy manager of the airport's future strategy division, points to proposed enhancements, like 50 new check-in counters before the year 2020, as ways that the airport can enhance the customer experience.
"It is a part of our work to improve the baggage handling system before we finish building the second terminal to manage luggage with stability at all times," Kim told the Korea JoongAng Daily.
"Improving such systems, the average check-in time will be reduced by five minutes, or from 45 to 40 in the next five years."
But for Chung, none of it means that much if the airport doesn't live up to its status as an international hub of air travel, by catering to flyers from all around the world.
"I don't believe that an airport that only serves Koreans flying in and out of the country is a competitive airport," Chung said.
"Without the hub aspect, it is just a Korean airport. We must successfully compete against airports in other countries to bring in more airplanes, more passengers and more business."
© 2023 Korea Portal, All rights reserved. Do not reproduce without permission.