LG Electronics Reportedly Increases Its Shares In North America Amid Better Sales Of Smartphone G4 In The U.S. Than In South Korea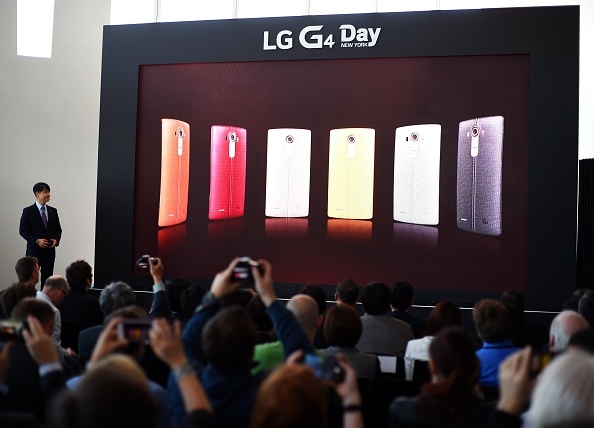 Reports in July showed that LG Electronics' G4 had poor sales in South Korea and was not meeting its overall sales expectations. As a result, analysts, including Koreea Investment & Securities and NH Investments & Securities, lowered their second quarter expectations for LG Electronics by $40 to 50 million, reported Android Headlines on Tuesday.
On July 15, Phone Arena noted that LG Electronics expected to sell 12 million units of the LG G4 globally in 2015, a 20 percent increase from the 10 million sales that LG G3 acquired worldwide. Since its launch in April, G4 has reportedly been selling only 3,500 to 3,800 units a day in South Korea.
Despite the poor sales in South Korea, LG G4 is apparently faring well in the U.S., even better than the LG G3, consequently driving LG Electronics to increase its shares in North America by the end of the year's second quarter. The market shares invested by the company is significantly higher than that of 2014's second quarter and is better than their competitor Samsung's market share, which has decreased in the same quarter.
According to Android Authority on Aug. 6, LG Electronics is one of the two tech companies that account for 78 percent of all Android sales in America in the second quarter of 2015.
"While the Android ecosystem I Europe and China continues to offer several brands to choose from, Android and the U.S. is undergoing its strongest consolidation yet, with Samsung and LG now accounting for 78 percent of all Android sales," said chief of research at Kantar Worldpanel ComTech, Carolina Milanesi. "LG is the real success story of the quarter. Not only did it double its share of the U.S. smartphone market once again, but it was able, for the first time, to acquire more first-time smartphone buyers than Samsung."
The LG G4 runs on Android v5.1 Lollipop OS featuring a Qualcomm Snapdragon 808 SoC chipset. It is equipped with an 8-megapixel front camera and a 16-megapixel rear camera with improved image stabilization, larger image sensor and laser autofocus. It comes with a 3,000 milliampere hour battery and a 32 GB of built-in memory. The smartphone is aesthetically designed with an optional leather back cover and a slightly curved screen display.
© 2023 Korea Portal, All rights reserved. Do not reproduce without permission.