Plastic Surgery For Dogs Is Becoming A Trend In South Korea; Animal Lovers Consider It Abuse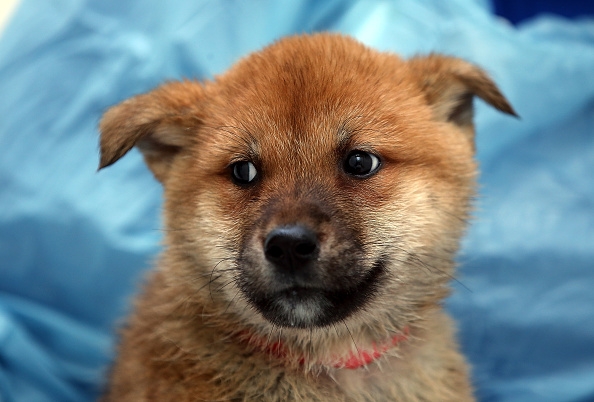 South Korea has the fourth-highest number of cosmetic surgeries performed across the globe last year. The International Society of Aesthetic Plastic Surgery (ISAPS) reveals that the country is accountable for almost 1 million out of over 20 million surgical and nonsurgical procedures performed worldwide in 2014.
With these figures, it is safe to admit that plastic surgery is not rare in South Korea. However, a new trend is creating a buzz in the country, wherein some pet owners admit their dogs in clinics to undergo plastic surgery. Yes, plastic surgery for dogs!
Oddity Central reported on Tuesday that the most popular procedures for dogs include tail shortening, ear trimming, fat reduction, stretch marks removal, wrinkle smoothing, double eyelid removal and botox injections.
The website adds that these procedures range from $60 up to thousands of dollars. Reports also reveal that some veterinarians suggest plastic surgery to pet owners.
The idea is somehow not surprising as South Korea is considered as the "plastic surgery capital of the world," the website notes. But animal lovers from the country see this as abuse.
A study conducted by Daily Vet shows that 63% of the people surveyed wants plastic surgery for dogs to be lifted. Some pet owners even express their dismay over the idea on social media.
One writes, "I don't care about people who want and get plastic surgery, but this is too much. Are you saying because they look up to the owners, the owners can do anything to them?"
"What is the difference between this and forcing your own children to get plastic surgery," another one says.
On the other hand, according to Dr. Yoon, a veterinarian, these procedures for dogs are "medically safe," as reported by Kotaku on August 3.
"Plastic surgery for pets in the past were for medical reasons but the result also brought better looking dogs, so there is a growing customer base getting a plastic surgery for cosmetic reasons on their dogs," an unnamed veterinarian told the paper.
© 2021 Korea Portal, All rights reserved. Do not reproduce without permission.