How 2NE1 Frontwoman CL Dominated 2015 In Her Quest For Global Recognition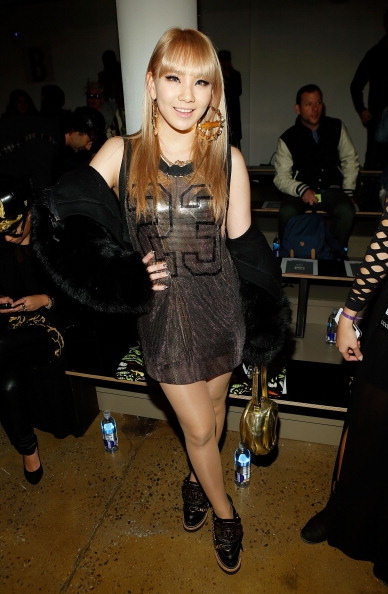 When CL of the K-pop girl group 2NE1 was featured in ELLE Magazine's list of "Breakout Female Musicians Who Dominated 2015" on Dec. 18, it capped a year of international success for the rapper.
The self-proclaimed "baddest female" is one of the hottest acts in South Korea. In recent months she has been taking her career solo stateside under the helm of Justin Bieber and Ariana Grande's manager Scooter Braun.
"I don't actually like calling myself a rapper," CL told Rolling Stone.
"I'm more of a performer. I don't like to box myself into anything, because I also sing and I love to dance; I do everything."
Last year's CL single "Hello Bitches" was distributed for free as a promotional single for her incoming album as a solo artist ahead of her official debut in the U.S.
"CL has joined hands with Scooter Braun, the talent manager of Justin Bieber and Ariana Grande, to release a solo English album for the global market," said Yang Hyun Suk, YG Entertainment's CEO on the label's website YG Life.
"We have been preparing for this for a long time...CL is 2NE1's leader and can speak four languages so people might think it is easy for CL to enter the global market. But, in fact, she is just a rookie in the U.S."
With "Hello Bitches" receiving favorable responses both in Korea and abroad, the music video was number one on Top Trends Worldwide. CL's strong and fierce charisma in the said video, combined with Parris Goebel and her team's detailed dance moves, definitely marked her as one of the artists to look out for this 2016.
Meanwhile, 2NE1 is currently on hiatus to give CL time for her official American debut expected for the spring. The four members reunited for an explosive surprise performance at last year's Mnet Asian Music Awards on Dec. 2, performing their hit songs "Fire" and "I am the Best."
© 2023 Korea Portal, All rights reserved. Do not reproduce without permission.