Kim Jong Un Says Hydrogen Bomb Test Was A 'Self-Defensive Measure' Against United States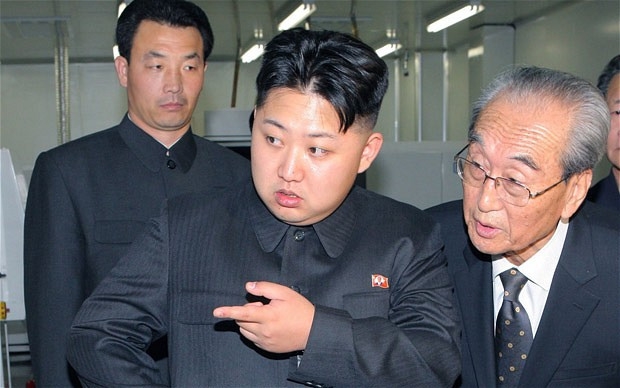 North Korean Supreme Leader Kim Jong Un justified that their recent hydrogen bomb test was a form of self-defense against the United States.
"It is legitimate right of a sovereign state, which no one can refute," Kim was quoted saying by KCNA, as noted by Korea Times Sunday.
He added, "Our hydrogen bomb test, conducted at the outset of the year when the 7th Congress of the Workers' Party of Korea will be held, is a self-defensive measure to strictly protect the independence of the country and the right to survival of the people against the threat of a nuclear war with the U.S. and imperialists and to ensure peace on the Korean Peninsula and regional security."
The recent act of North Korea has angered U.S. and China, and has compelled the former to fly a bomber over the skies of Osan, South Korea. Reuters reported Sunday that the US flew a B-52 bomber to South Korea to show its "ironclad" commitment to ally country.
"This was a demonstration of the ironclad U.S. commitment to our allies in South Korea, in Japan, and to the defense of the American homeland," U.S. Pacific Command Adm. Harry B. Harris, Jr. said, as per Al Jazeera Sunday.
"North Korea's nuclear test is a blatant violation of its international obligations."
On the other hand, South Korea resumed its anti-North Korea broadcasts a few days after North Korea claimed they have conducted a "successful" hydrogen bomb test.
Some Korean pop songs from all-girl bands, such as Girlfriend's "Me Gustas Tu" and Apink's "Let Us Just Love," were included in the playlist for the propaganda broadcasts.
Meanwhile, British Foreign Secretary Philip Hammond asked South Korea to stop the propaganda broadcasts.
"We have to be bigger than the North Koreans," Hammond said. "We know responding in this way is simply rising to the bait North Korea is presenting to us."
© 2023 Korea Portal, All rights reserved. Do not reproduce without permission.