South Korean President Park Geun Hye To Engage In Diplomatic Efforts In Response To North Korea's Possible Long-Range Rocket Launch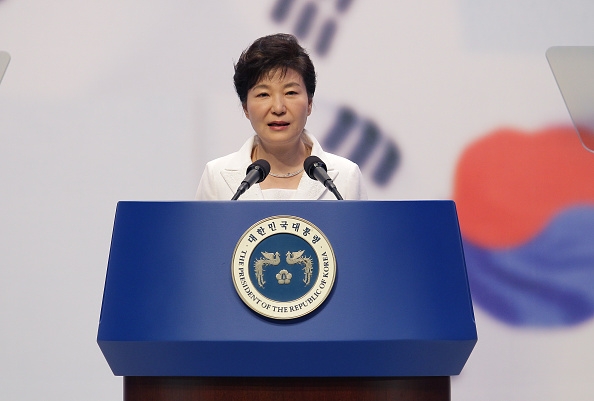 In response to North Korea's series of threats against the United States and other rivals, South Korean officials and experts reveal that Seoul President Park Geun Hye reportedly plans to engage in diplomatic efforts that aim to stop Pyongyang from possibly launching a long-range rocket.
In a report by state-run news agency KCNA on Tuesday, North Korea reportedly said that they are ready to use their nuclear weapons against its rivals if they continue "their reckless hostile policy" on Kim Jong Un's regime.
In addition, reports also reveal that the North Korea's Yongbyon nuclear site is now operating as the country tries to improve its nuclear weapons "in quality and quantity."
"If the U.S. and other hostile forces persistently seek their reckless hostile policy towards the DPRK and behave mischievously, the DPRK is fully ready to cope with them with nuclear weapons any time," says North Korean Atomic Energy Institute director, according to CNN's report on Wednesday.
Meanwhile, Park will journey to New York to attend the United Nations General Assembly where she will deliver the keynote speech. Voice of America News reported Sept. 17 that Park is anticipated to engage in diplomatic efforts in response to North Korea's threats.
"Deterring military threats from North Korea through diplomatic efforts is likely to be the main message of her speech," Dongguk University professor Kim Yong Hyun tells VOA News.
On the other hand, U.S. warns North Korea that the latter will face "severe consequences" if they will continue to restart operations at the Yongbyon nuclear site.
"There will be severe consequences as we go forward if North Korea does not refrain from its irresponsible provocations that aggravate regional concerns, make the region less safe, and if it refuses to live up to its international obligations," says Secretary of State John Kerry.
He goes on, "Our position is clear: We will not accept a DPRK - North Korea - as a nuclear weapons state, just as we said that about Iran."
Kerry says he has spoken about North Korean insolence to his Russian counterpart, Sergei Lavrov.
"So there's a lot happening. And I can assure you that all of these countries remain fixated on the need for North Korea to denuclearize with respect to its weapons program and to live up to its international obligations," Kerry adds.
© 2023 Korea Portal, All rights reserved. Do not reproduce without permission.