Will North Korea Become A Future Surfing Destination To Boost Tourism?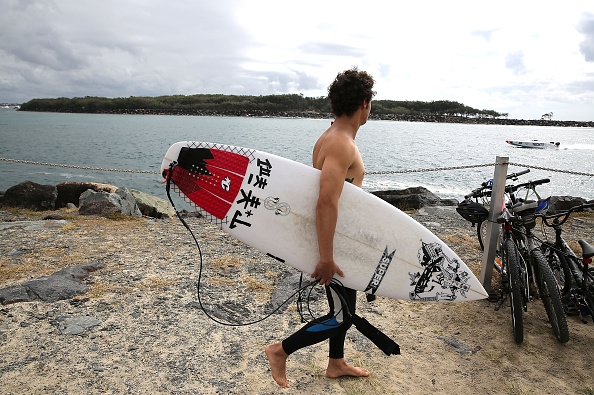 Tourism in North Korea reportedly fell by 40% last year.
North Korean dictator Kim Jong Un is now attempting to boost tourism by creating a surfing camp on the east coast of the country, according to the NY Daily News.
A group of selected surf experts from the U.S., Italy, China and Germany have reportedly been invited to the country to check out the location and the waters.
"Surfing is not just an American or a Hawaiian sport," Italian surfer Nicola Zanella told The Guardian.
"It is a human right. It think that North Korea deserves it as much as other countries."
The areas around Sijung, which is a six-hour drive from the capital Pyongyang, might be the most ideal location, according to Zanella.
"It looks like there are wild forests that lead to pink- or yellow-sand bays. It is promising for surfing, as the cliffs protect the bay from wind coming off the ocean, but at the same time leaves the bay completely exposed to coastal storms," explained Zanella, according to the U.K. publication The Mirror.
The camp will reportedly be held in September in the hopes of the surfers benefiting from wind and waves and possibly a monsoon that could blow from Japan as well. Aside from Zanella and several other surf experts, chief executive of U.S. travel company Uri Tours will also reportedly be in attendance.
The participants will reportedly be offered a ride on the Pyongyang subway and a visit to the demilitarized zone bordering South Korea as well.
© 2023 Korea Portal, All rights reserved. Do not reproduce without permission.