South Korea's Blockbuster Film 'The Veteran' To Get A Sequel; Director Ryoo Seung Wan Is Considering Making Another Villain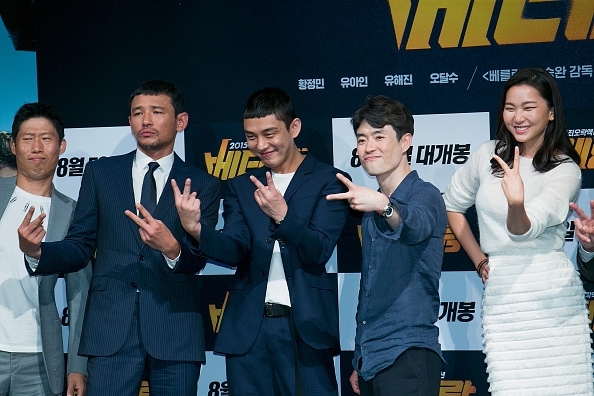 After becoming a blockbuster hit in South Korea with over 12 million tickets sold, "The Veteran" director Ryoo Seung Wan and producer Filmmaker R&K are set to create a sequel for the film.
"We're currently researching what social issues the public is interested in and what kind of individual they are curious to know more about," noted Ryoo.
Korea Herald noted on Thursday "The Veteran" revolved around an established investigator and his quest to expose the criminal acts of an heir to a powerful and influential conglomerate group.
According to the CEO of Filmmaker R&K Kang Hye Jeong, the sequel would take two to three years in the making. "We're brainstorming on various aspects to find a bigger villain than Jo Tae Oh," said Kang talking about the villain in the film portrayed by South Korean actor Yoo Ah In.
"The Veteran" protagonist Hwang Jung Min expressed his interest in starring once again in South Korea's blockbuster hit. "The reason I want to do this 'Veteran' series is that those who watch the film will age together," explained Hwang. "That's fun."
However, Korea Times reported on Thursday that although Ryoo and Kang are sure about the creation of a sequel, the details on the forthcoming production have yet to be planned and if the original movie's star Hwang Jung Min will still be joining the cast.
For now, Ryoo is looking at possible material to incorporate in the sequel as well as creating another villain for the film who must portray a more evil character than the original film's antagonist.
"The sequel will revolve around the real social issues that many people will relate to," said Ryoo.
Meanwhile, Hollywood Reported noted on Wednesday that South Korea's highest grossing film "The Veteran" will be released in the theatres of North America on Sept.18 after the film's international premiere at Toronto International Festival.
A special pre-screening of the movie will be held on Sept. 16 to 17 for the Los Angeles Police Department officers and their families where Director Ryoo Seung Wan will answer a few questions from the audience in a press conference.
© 2020 Korea Portal, All rights reserved. Do not reproduce without permission.