South Korean Companies Arrange Mock Funerals For Employees To Curb The Increasing Suicide Rate In The Country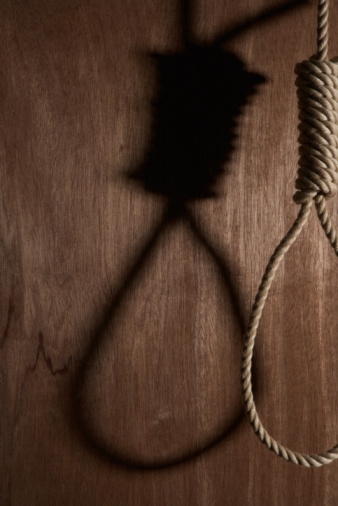 With the increasing suicide rate in South Korea, some companies are staging mock funerals for their workers in order for them to reflect on the meaning of life and appreciate it more.
According to BBC News on Monday, one recruitment company in Seoul, South Korea made its workers dress in white robes and write their final letters to their loved ones before they lay in their own wooden coffins shut close by a man dressed as the Angel of Death.
The mock funeral practice, which was facilitated by the Hyowon Healing Centre, aims to give employees even the slightest experience of death in hopes of realizing the value of life and shunning away thoughts of suicide no matter how stressful life may be.
"Our company has always encouraged employees to change their old ways of thinking, but it was hard to bring about any real difference," said the company's president, Park Chun Woong. "I thought going inside a coffin would be such a shocking experience it would completely reset their minds for a completely fresh start in their attitudes."
Independent also noted on Monday that South Korean is one of the countries with the highest suicide rates in the world, with a reported average of 29.1 suicides for every 100,000 people by the Organization for Economic Cooperation and Development (OECD).
Among the country's youth from ages nine to 24, suicide is the leading cause of death in 2013, with a rate of seven per 100,000.
French photographer Francoise Hugier made a project on the Hyowon Healing Centre and noted various reactions from the participants once their coffins were reopened. Some were found to have fallen asleep, while others were either crying or taking pictures of themselves.
"After the coffin experience, I realized I should try to live a new style of life," said one participant of the mock funeral. "I've realized I've made lots of mistakes. I hope to be more passionate in all the work I do and spend more time with my family."
© 2018 Korea Portal, All rights reserved. Do not reproduce without permission.