World Military Games Will Be Held at Mungyeong, South Korea; Event Aims to Bring Soldiers Together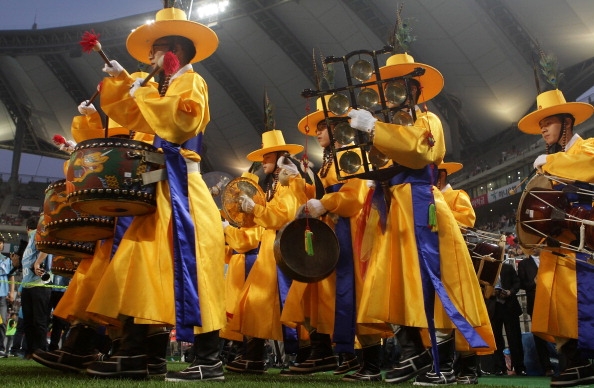 Over 8,000 soldiers from over 100 countries are set to meet at Mungyeong, north Gyeongsan province in South Korea for the 10-day World Military Games on Oct. 2. The event, labelled the "Olympics for Soldiers," is held every four years - with the first one held in 1995 - and is geared toward bringing soldiers from all over the world together through sports.
Korea Herald noted on their March 2, 2011 article that Mungyeong, South Korea has been evaluated by the Conseil International du Sport Militaire, which organizes the World Military Game for soldiers. It examines the country's bid to host the 2015 event. If chosen, the city will receive a state funding to facilitate infrastructure building for the event.
"The theme during the opening and closing ceremonies will be 'The One'," says chairman of the organizing committee for the Mungyeong Korea 2015 Kim Sang Ki. "Bringing together soldiers from around the world as one through sport to this country that remains divided."
Channel News Asia reported on Wednesday that despite North Korea's participation in the previous World Military Games, it will not be sending its soldiers to Mungyeong, South Korea to participate in this year's event. South Korean officials, however, are hopeful that Pyongyang will join the event in hopes of getting North and South Korea closer.
North and South Korea are separated by the demilitarized zone, which is considered the world's extremely guarded border, as the two Koreas still remain at war and have never signed a peace treaty.
The World Military Games will feature world-renowned team sports including basketball, volleyball and football; combat sports such as boxing, wrestling and taekwondo; as well as military sports such as shooting and parachuting.
© 2022 Korea Portal, All rights reserved. Do not reproduce without permission.