Making Cheesesticks at Home: A Delicious and Easy Recipe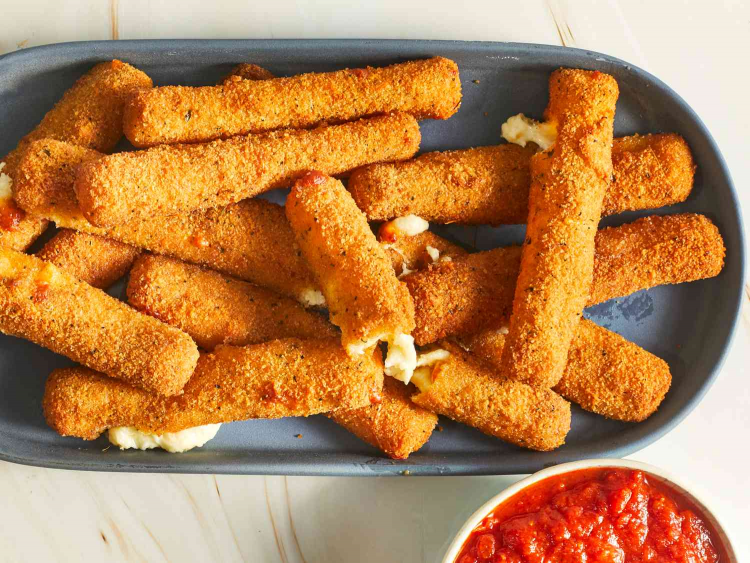 If you're a fan of cheesy snacks, then making cheesesticks at home is an absolute must-try! These crispy, gooey delights are not only incredibly delicious but also surprisingly simple to make. With just a handful of ingredients and a few easy steps, you can create a batch of mouthwatering cheesesticks that will rival any store-bought version.
To begin, gather your ingredients. You'll need mozzarella cheese sticks, all-purpose flour, eggs, breadcrumbs (preferably seasoned), and your choice of spices for added flavor. Preparing a dipping sauce, such as marinara or ranch, is also a great idea to complement the cheesesticks.
Start by preheating your oven to 400°F (200°C) and lining a baking sheet with parchment paper or greasing it lightly with cooking spray. While the oven is heating, prepare your assembly line: place the flour in one shallow bowl, beat the eggs in another bowl, and put the breadcrumbs mixed with spices in a third bowl.
Take each mozzarella cheese stick and coat it evenly in flour, then dip it in the beaten eggs, and finally roll it in the breadcrumb mixture, making sure to cover the cheese stick completely. Place the coated cheese sticks on the prepared baking sheet, leaving a little space between each one.
Once all the cheese sticks are coated and arranged on the baking sheet, transfer them to the preheated oven. Bake for about 8-10 minutes or until the cheesesticks turn golden brown and the cheese inside starts to melt.
Remove the baking sheet from the oven and let the cheesesticks cool for a few minutes before serving. The cooling process allows the cheese to set and prevents any accidental burns. Serve the cheesesticks warm with your favorite dipping sauce, and enjoy the irresistible combination of crunchy breadcrumbs and oozing melted cheese.
Making cheesesticks at home is a fantastic way to satisfy your craving for a cheesy snack while also controlling the ingredients and customizing the flavor to your liking. Plus, it's a fun activity that you can involve your family or friends in, creating a bonding experience in the kitchen.
So, the next time you're in the mood for a cheesy treat, skip the store-bought options and try making cheesesticks at home. With their simple preparation, delightful taste, and endless dipping possibilities, these homemade cheesesticks are sure to become a favorite snack in your household.
© 2023 Korea Portal, All rights reserved. Do not reproduce without permission.