Munch Into Delicious Korean Dumplings!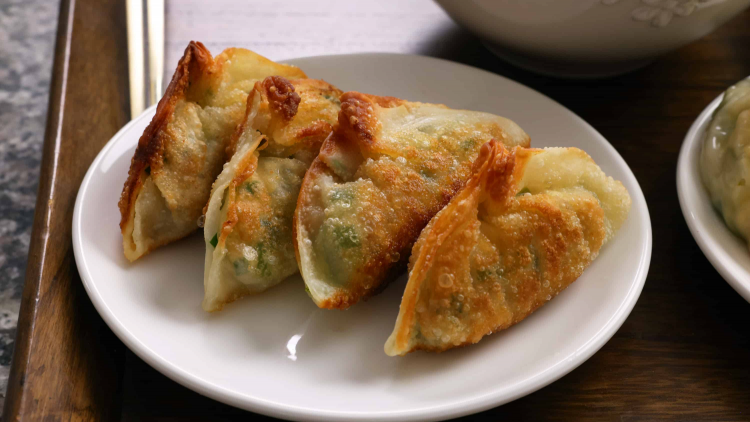 Korean food is known for its bold flavors and unique ingredients. One of the popular dishes that showcases this is Korean dumplings, also known as mandu. These bite-sized pockets of goodness are a staple in Korean cuisine and are enjoyed both as a snack or as a main dish. Let's take a closer look at what makes Korean dumplings so special.
First, let's talk about the filling. Korean dumplings can be filled with a variety of ingredients, including ground beef or pork, tofu, vegetables, or a combination of these. One of the most popular fillings is kimchi, a spicy and tangy fermented cabbage that adds a unique flavor to the dumplings. The filling is typically seasoned with soy sauce, sesame oil, garlic, and other Korean spices to give it a rich, savory taste.
Next, is the wrapper. Korean dumplings are traditionally made with a wheat flour wrapper that is thin and delicate. The wrapper is then rolled out into a circle and then filled with the desired ingredients. The edges are then crimped together to create a seal, and the dumpling is either boiled, steamed, or pan-fried until it is cooked through.
One unique aspect of Korean dumplings is the dipping sauce. While other cultures may serve dumplings with soy sauce or vinegar, Korean dumplings are typically served with a spicy dipping sauce made from gochujang, a Korean chili paste. The dipping sauce is mixed with vinegar, soy sauce, and other ingredients to create a flavorful and spicy sauce that complements the dumplings perfectly.
In Korea, dumplings are often eaten on special occasions such as Lunar New Year or weddings, but they can be enjoyed anytime, anywhere. Whether you prefer them boiled, steamed, or pan-fried, Korean dumplings are a delicious and satisfying snack or meal. So next time you're in the mood for something savory and spicy, give Korean dumplings a try - you won't be disappointed!
© 2023 Korea Portal, All rights reserved. Do not reproduce without permission.