How to Make Your Own Egg Drop Sandwich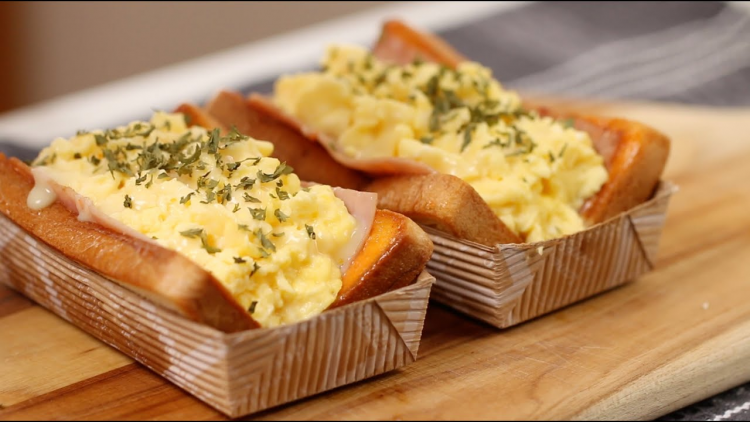 We think we all know that Korean Egg Drop Sandwich is a popular Korean street food that has taken the world by storm. It's a delicious, simple, and affordable sandwich that is perfect for breakfast or lunch. The sandwich is made with fluffy, buttery bread, and a filling of scrambled eggs mixed with various vegetables and seasonings.
If you're craving to have some and you are just not anywhere near a restaurant that sells them, how about you make them at home?
To make a Korean Egg Drop Sandwich, you will need a few ingredients, including bread, eggs, carrots, scallions, salt, pepper, and butter. You can add other vegetables like bell peppers, onions, or mushrooms to enhance the flavor.
Start by prepping the ingredients. Peel and julienne the carrots, finely chop the scallions, and dice any other vegetables you plan to add. Crack the eggs into a mixing bowl and beat them until they are light and fluffy. Add the vegetables to the eggs, season with salt and pepper, and mix well.
Next, heat a non-stick skillet over medium heat and melt the butter. Once the butter is melted, pour in the egg mixture and stir until the eggs are cooked through. Remove the pan from the heat and set it aside.
Toast the bread slices until they are golden brown, and then generously spread butter on one side of each slice. Spoon the egg mixture onto one slice of bread and then cover it with the other slice, butter side up.
Finally, cut the sandwich in half and serve. You can enjoy this delicious sandwich as it is or serve it with some ketchup or hot sauce.
Making a Korean Egg Drop Sandwich is easy and takes only a few minutes. With the right ingredients and a bit of creativity, you can create a delicious and nutritious sandwich that will leave you feeling satisfied and energized. Give it a try and enjoy this popular Korean street food at home.
© 2023 Korea Portal, All rights reserved. Do not reproduce without permission.