BTS Member J-Hope Shares Beautiful Message for Jin on his IG Account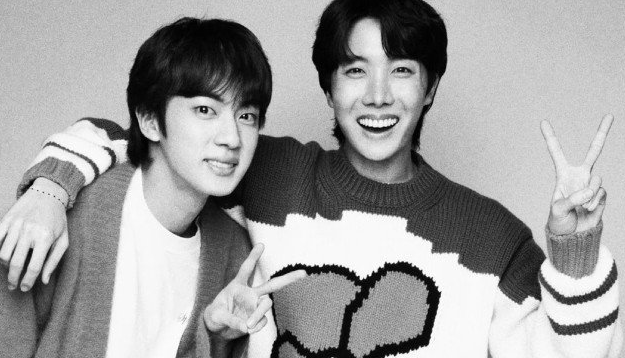 Today is the day of BTS member Jin's enlistment to South Korea's mandatory military service. In relations to this event, fellow BTS member J-Hope posted a beautiful message for Jin on his personal Instagram account.
His post uploaded contained photo his last moments with Jin before his enlistment. He included these with this caption: "Be healthy and happy, hyung!!! I love you!!!"
To date, Jin has received 6 physical trophies as a solo artist just in this year alone. The awards he received are TTA Best Artist of K-Drama OST World, TTA Best Artist of K-Drama OST- Mexico, TMA Individual Choice Award, and M Countdown Award, and two Melon Weekly Top Artists trophies.
His first solo album titled The Astronaut sold a total of 700,954 copies as of November 3, on its first-week sales on the Hanteo chart. The Astronaut was co-composed, written, and produced by popular international band Coldplay.
Officially, this is the 3rd best-selling album by solo artists in terms of first-week sales records for all albums. An important note that the Hanteo chart mostly not account the physical album sales in the United States, or in other album distributors that are not verified by the chart.
The album has also ranked at #33, which was previously held by BTS' Love Yourself 承 Her.
An exclusive report released details related to his enlistment date and location of BTS member, Jin. He personally took to Weverse to release his official statement to the fans.
Jin has previously released previews of his very Special 8 Photo-Folio titled My, Myself, and Jin -Sea of Jin Island. The teasers feature Jin in personas of a pirate, a boat captain, and a fisherman. It was also revealed that the he was actually caught a tuna fish while doing the photoshoot.
© 2023 Korea Portal, All rights reserved. Do not reproduce without permission.