Get A Bite of Bulgogi Triangle Gimbap!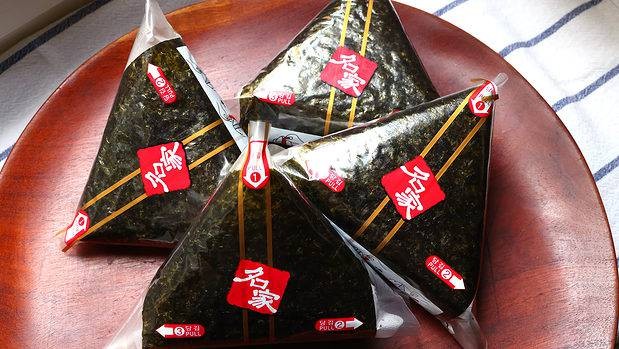 Craving for Bulgogi and Gimbap at the same time? We stumbled upon this delicious recipe of Samgak-gimbap (triangle-shaped gimbap) that is perfect to eat on the go or in between meals.
Unlike the usual gimbap, this one is made with a sheet of seaweed paper (gim) that is being wrapped in plastic. If you are ready to have a bite with it, you can remove the plastic and the seaweed will remain crispy and fresh.
Since this a popular meal with Koreans, you would probably see samgak-gimbap kits sold in Korean grocery stores. However you can make this one at home. You only need 4 sheets of seaweed paper which is made for samgak-gimbap. You will find this in your nearest Korean grocery store or check out the international food section in your local supermarket. You also need 2 ½ cups of cooked rice. Then ½ teaspoon of toasted sesame oil.
For the kimchi filling, you just need ½ cup of chopped fermented kimchi, a tablespoon of Korean hot pepper paste (gochujang), a teaspoon of sesame oil and a teaspoon of toasted sesame seeds. For the bulgogi filling, you just need a teaspoon of toasted sesame oil, 4 ounces (around ½ cup) of lean ground beef, 1 minced garlic clove, a teaspoon of soy sauce, a teaspoon of brown or sugar, and a half teaspoon of ground black pepper.
If you have all of these ingredients, you can check out the full procedure of making this delicious dish here. More delicious Korean food recommendations soon!
© 2023 Korea Portal, All rights reserved. Do not reproduce without permission.