BTS Member RM Arrives in New York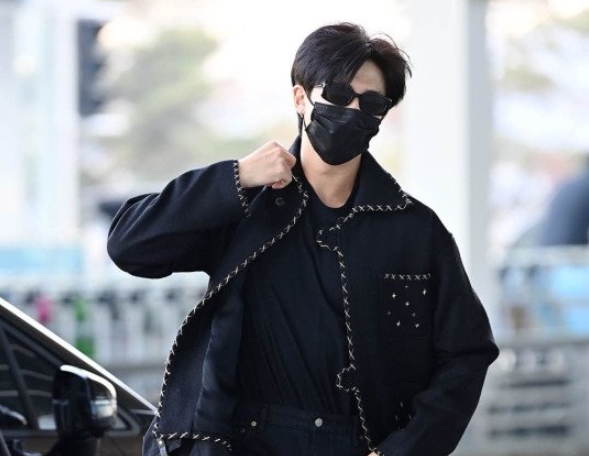 A recent report confirmed that BTS member RM has arrived safely in New York for an overseas schedule. No information has been released on his exact activities there as of press time. He was recently spotted wearing in all black at the Incheon Airport departing to New York. He did a friendly wave to the fans and reports who showed up in the location.
He then posted on his official Instagram page of his photos in New York saying "So good to be back" posing in front of the tall city buildings, visiting a park, and more.
RM released teasers for his upcoming solo album titled 'Indigo'. He has been constantly teasing his upcoming album and many fans are looking forward to the release since his last solo release album was his 2nd mixtape 'Mono' released in 2018. The message teasers were "The last archive of my twenties," and "From the colors of nature, human, etc.,"
Although busy with the release of his upcoming solo album, RM recently promoted fellow HYBE artists on his personal Instagram account, specifically LE SSERAFIM, NewJeans TXT, ENHYPEN, Seventeen, and fromis_9.
RM posted various screenshots from a music platform on this personal Instagram page. The screenshots revealed that he was listening to songs from his different labelmates. RM listened to LE SSERAFIM's "Impurities", NewJeans' "Hype Boy", TXT's "0X1 = LOVESONG", Seventeen's "Darl+ing", fromis_9's "DM", and ENHYPEN's "Upper Side Dream". He also listened to his group track "Run BTS."
© 2023 Korea Portal, All rights reserved. Do not reproduce without permission.