Cast of 'The Golden Spoon' Bid Farewell as the Series Concluded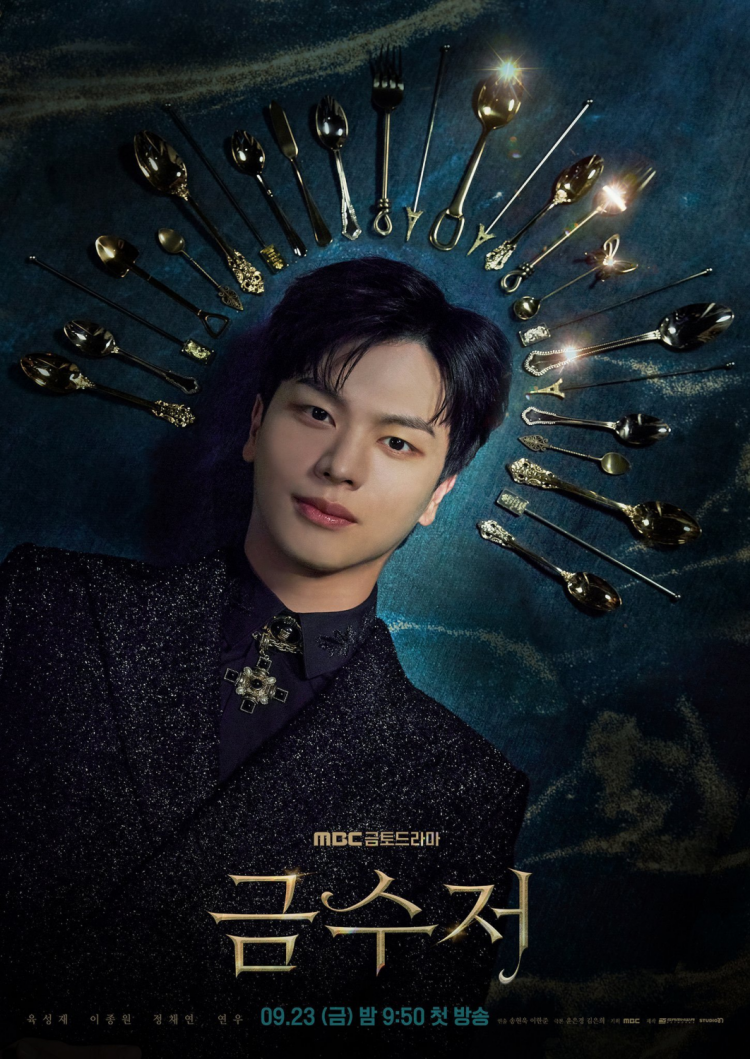 The cast members of the live-action series The Golden Spoon have shared their farewells to the drama series recently. Cast members Yook Sungjae, Jung Chaeyeon, Lee Jong Won, And Yeonwoo shared pictures of themselves holding the logo of the drama show as well as sharing a message.
Yook Sungjae expressed that "I feel regretful now that I think about how it's the end. This is my first project in awhile [due to military enlistment] so thank you for sending so much attention and support. I think 'The Golden Spoon' will remain as a project where you can Yook Sungjae's intense and ambitious acting." He then shared that "Although the plot was difficult and deep, a lot of people enjoyed and investigated with each episode, so I was very happy."
In relation to the show's memorable scene, he said that "The scene in Episode 12 where [my character] Lee Seung Chun and Hwang Tae Yong [Lee Jong Won] discuss whether they'll choose their real parents or live life as they are is memorable. I thought their wounds and emotions were conveyed well on-screen, so I liked it."
Jung Chaeyeon also expressed that "It's not an exaggeration to say that I was with 'The Golden Spoon' all throughout 2022. That's why I think it'll remain as a sweet memory for a long time. This was a time when I personally grew a lot and while living as [my character] Na Joo Hee, I laughed a lot and received lots of energy." Her favorite memorable scene in the show was the beach reunion in episode 3. "I teared up at the scene where she hugs Lee Seung Chun, who's tormented and blaming himself, with her words, saying that she missed him." She said.
Lee Jon Won said that "In no time at all, 'The Golden Spoon' has come to an end. Did everyone watch enjoyably? I also enjoyed watching from a viewer's perspective. All throughout watching, I'd smile because I was reminded of my memories from filming. I feel good because I feel I was able to showcase a variety of my acting. The reason we were safely able to finish until Episode 16 is all because of those who sent so much love and attention. Thank you for supporting us until the end and I will greet you next time with an even better image."
Former MOMOLAND member Yeonwoo expressed that the show was turning that allowed her to grow as an actress. "I learned how to be satisfied with my acting. I realized 'I can do this kind of acting too' and this became a project that helped me break stereotypes. I think I'll remember it for a long, long time," she expressed.
© 2022 Korea Portal, All rights reserved. Do not reproduce without permission.