The Newest Teaser Of "Curtain Call" Reveals Clips Of Kang Ha Neul And Ha Ji Won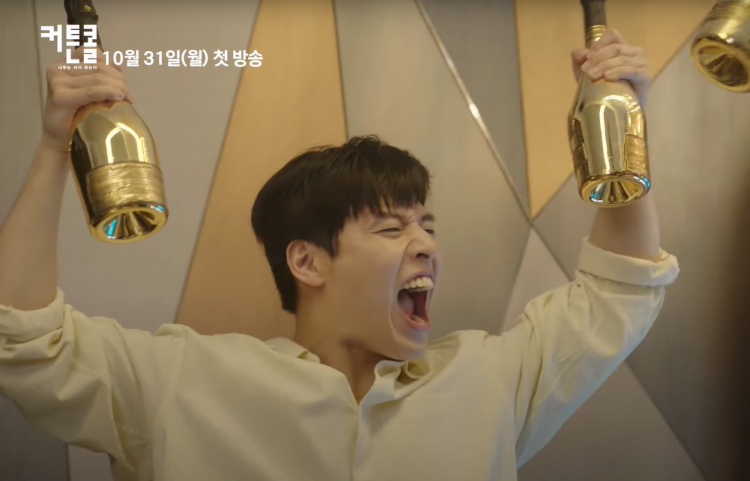 New visual teasers have been released for the upcoming melodrama, "Curtain Call". The trailer features Kang Ha Neul and Ha Ji Won and gives a sneak peek at what fans can expect from the show as the story unfolds.
READ: Jo Byeong Gyu, Kang Ki Young, And Jin Sun Kyu Might Star In Uncanny Counter Season 2
"Curtain Call" will be a TV drama series that revolves around Ja Geum Soon (played by Go Doo Shim), an elderly woman who was born in North Korea during the 1930s but escaped to South Korea when wartime ensued. As she waits for the family she was separated from, she establishes and oversees the grand Paradise Hotel.
To fulfill her final wishes she hires the unknown theatre actor Yoo Jae Heon (Kang Ha Neul) to pose as her grandson. Together with her granddaughter Park Se Yeon (Ha Ji Won), the family gets involved in a complex maze of secrets and deception.
READ: 'The Law Café' Remains No.1 in TV Rankings, 'Cheer up' Reaches Highest Rating To Date
The trailer briefly plays some of the scenes that focus on the talented cast. It shows Yoo Jae Heon entering and witnessing Paradise Hotel and a shot of his performance in a local theater troupe. Park Se Yeon is seen managing important hotel tasks and interacting with Ja Geum Soon and Yoo Jae Heon.
Viewers also get to catch Jung Ji So as Seo Yoon Hee. She appears to be close with Yoo Jae Heon and is part of the same theater group with the role of a wife. Ri Moon Sung, played by Noh Sang Hyun, shows fans a glimpse of the action scenes we can expect from the show as the story develops.
Kwon Sang Woo will also star as Bae Dong Jae, an executive of a conglomerate who appears to have a sort of antagonistic attitude towards Yoo Jae Heon. A curtain backdrop ends that trailer that flashes the drama's premiere date.
If you missed the engaging trailer when it came out, check it out here. The first episode of "Curtain Call" will air this October 31 at 9:50 PM KST on KBS.
© 2022 Korea Portal, All rights reserved. Do not reproduce without permission.