"Love Is For Suckers", "Bad Prosecutor", And "Love In Contract" Soar With Best-Ever Nationwide Ratings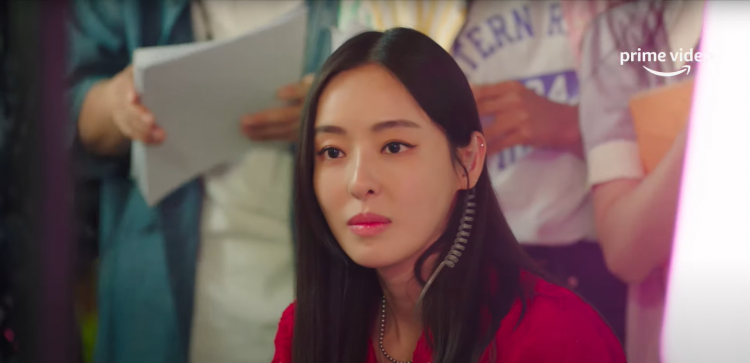 "Love is for Suckers", starring Lee Da Hee and Super Junior's Choi Siwon, hit its highest viewership rating to date for its fourth episode, last Thursday. Based on rating research company, Nielsen Korea, the recent episode scored an average nationwide rating of 1.5 percent.
READ: 'The Law Café' Remains No.1 in TV Rankings, 'Cheer up' Reaches Highest Rating To Date
'Love is for Suckers' CHOI SIWON goes from 'confusion → confidence → regret' as he comes to realize his love for his long-time friend! He is fully immersed in the character and portrays a wide range of emotions!#CHOISIWON #최시원 #SUPERJUNIOR #슈퍼주니어 #얼어죽을연애따위 pic.twitter.com/77wcq5sb4m — SMTOWN (@SMTOWNGLOBAL) October 14, 2022
The show from ENA revolves around Goo Yeo-Reum (Lee Da Hee) a veteran producing director (PD) for TV variety shows. Due to a crisis, her long-time friend who's a doctor, Park Jae-Hoon (Choi Si-Won) takes part in her latest reality show as a regular cast member. As time goes on, romantic feelings slowly develop between the two professionals.
Another successful broadcast comes from, "Bad Prosecutor", the newest drama on KBS 2TV as they reach a recent peak of 5.0 percent during its very own fourth episode release, making it the most-viewed Wednesday-Thursday drama broadcast for the night.
'Bad Prosecutor' #DOHKYUNGSOO's acting in comical and serious scenes captivates the audience, proving his large acting spectrum!
The dramatic ending in the latest episode leaves the audience curious about the next episode!#도경수 #디오 #DO(D.O.)#엑소 #EXO #진검승부 pic.twitter.com/5RhYG4r59K — SMTOWN (@SMTOWNGLOBAL) October 13, 2022
In Bad Prosecutor, Do Kyung Soo is Jin Jung, a prosecutor with clever law skills and a deep sense of duty. He protects the weak and combats the wicked in an eye for an eye execution of justice. Lee Se Hee is Shin Ah Ra, Jin Jung's skilled supervisor who cares for her subordinate despite having conflicts with some of his methods.
READ: Jo Byeong Gyu, Kang Ki Young, And Jin Sun Kyu Might Star In Uncanny Counter Season 2
Finally, tvN's "Love in Contract" celebrates its own victory with an average nationwide rating of 3.6 percent, exceeding its previous episode. The romantic drama show also nabbed first place in its time slot across all channels for the key viewer demographic of ages 20 to 49 with a nationwide average of 2.1 percent.
"Love in Contract" stars Park Min Young as Choi Sang-Eun, a talented and charming contractual marriage expert whose goal is to help her clients enjoy an ideal single life. Things get interesting, however, when her contract schedule swaps between a long-time client (Go Kyung Pyo as Jung Ji-Ho) and a new one (Kim Jae Young as Kang Hae-Jin), and certain events collide.
Tune in for more updates on these amazing shows!
© 2022 Korea Portal, All rights reserved. Do not reproduce without permission.