'The Law Café' Remains No.1 in TV Rankings, 'Cheer up' Reaches Highest Rating To Date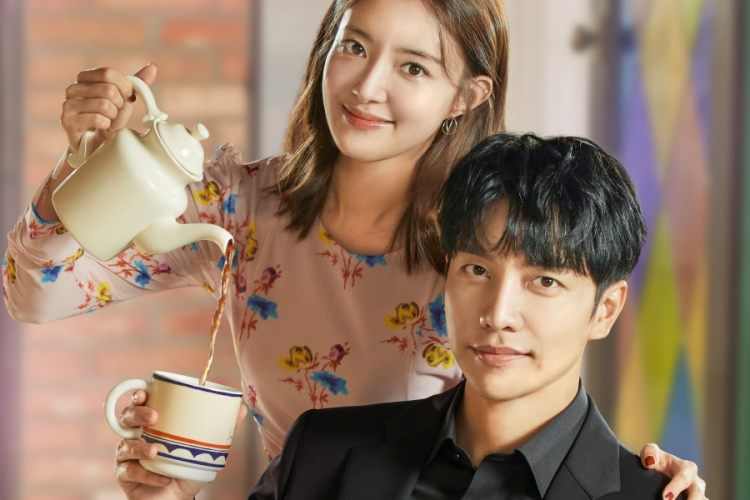 Two Korean drama shows dominated the ranks this week as The Law Café continues to remain at the number 1 spot based on a recent report by Nielsen Korea. Its October 11 broadcast reached an average nationwide rating of 6.5, which is a major boost from its previous episode rating which was at 5.4 percent.
The Law Café premiered on KBS2 on September 4, 2022 and stars Lee Seung-gi and Lee Se-young as Kim Jeong-ho and Kim Yu-ri respectively. The shows tell the love of a former prosecutor known as "Monster Genius" (Kim Jeong-ho) and a lawyer with a four-dimensional personality Kim Yu-ri.
The show was originally scheduled to premiere on August 29, 2022 was later rescheduled to September 5.
The new SBS drama series Cheer Up has done well in the ratings as this week achieved its highest rating yet. Its broadcast of its latest episode reached an average nationwide rating of 2.4 percent.
Cheer Up premiered on October 3, 2022 on SBS TV and stars Han Ji-hyun, Kim Hyun-jin, Bae In-hyuk, Lee Eun-saem, and Yang Dong-geun. The show's stories is a mystery campus romance set in a backdrop of a cheering squad where eating and living is useless, but precious and splendid romance is.
Another Korean drama series Mental Coach Jegal also made it to the list with its nationwide rating at 1.7 percent, which is a minor decrease from its previous episode's rating of 1.9 percent.
Mental Coach Jegal premiered on September 12, 2022 in tvN. The show stars Jung Woo as Mental Coach Jegal, as well as Lee Yoo-mi, Kwon Yul, Moon Yoo-kang, and Park Se-young. The story is centered on a former Taekwondo athlete who is permanent banned to compete for the national team, who became a mental coach for those players who are in a slump.
© 2023 Korea Portal, All rights reserved. Do not reproduce without permission.