What Fans Can Expect From Kim Sejeong, Choi Daniel, & Nam Yoon Su's Upcoming K-Drama 'Today's Webtoon'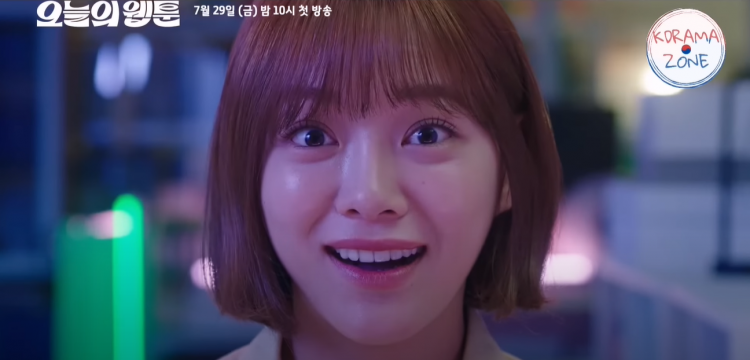 SBS' "Today's Webtoon" recently held its press conference and the stars of the K-Drama had a lot to say.
"Today's Webtoon" is a Korean remake of the popular Japanese series "Sleepeeer Hit!" It is set in South Korea's competitive webtoon industry. Notably, Kim Sejeong will play On Ma Eum, a former judo athlete who joins a webtoon editorial department as a struggling new employee.
Fans are hyped to see Kim Sejeong in another project as the actress has been starring in hit after hit. Regarding her success, the actress expressed "I'm back with SBS again. I don't want to feel burdened to create hit after hit, but I've done my best, so I hope this will show."
Kim Sejeong added that her upcoming K-Drama is about webtoons and about someone's dream. There are times when the actress feels like she can't achieve her dreams, yet she still does her best to achieve them. Thus, Kim Sejeong hopes her drama will comfort those who are dreaming.
Furthermore, Choi Daniel will be returning to the small screen after four years. The actor plays Seok Ji Hyung, the deputy editor of Neon Webtoon's editorial department. Ji Hyung likes to give off positive vibes in the office.
"I'm also a bit silly myself, so I'm trying to show that aspect of my character. I felt that such a character is rather a mature person. Sometimes Seok Ji Hyung is hesitant about certain things, but that is because he has that much more experience. I'm also trying to show his imperfect side as it is," Choi Daniel noted.
Furthermore, Nam Yoon Su has been cast for the role of Goo Joon Young. Joon Young is a new staff member at Neon Webtoon's editorial department. He is also an elite employee with an IQ of 150. Goo Joon Young aims to be the best rather than doing his utmost.
Nam Yoon Su explained that he really liked the words that describe his roles such as "new recruit" and "elite." As per the actor, his character is silly which is why he connects to the role. This is why he wanted to play the character.
Moreover, Kim Sejeong shared that "Today's Webtoon" mainly focuses on a dream. In many ways, a dream shines when it is achieved, but the actress said that she thinks everything about the dream is important and beautiful.
"I think this drama illuminates all the directions of our dreams. There are many parts viewers can relate to, so I hope viewers can see it as their own stories," Kim Sejeong added.
Check out the full trailer for SBS' "Today's Webtoon" here:
SBS' "Today's Webtoon" begins broadcasting on the 29th of July at 10 p.m. KST!
© 2023 Korea Portal, All rights reserved. Do not reproduce without permission.
Tags:
kwave
,
kwave news
,
kwave updates
,
Kdrama
,
kdrama news
,
kdrama updates
,
SBS
,
SBS news
,
SBS updates
,
SBS kdrama
,
SBS Today's Webtoon
,
Today's Webtoon
,
Today's Webtoon news
,
Today's Webtoon updates
,
Today's Webtoon cast
,
Today's Webtoon press conference
,
Kim Sejeong
,
Kim Sejeong News
,
Kim Sejeong Updates
,
Choi Daniel
,
Choi Daniel news
,
Choi Daniel updates
,
Nam Yoon Su
,
Nam Yoon Su news
,
Nam Yoon Su updates