Kim Tae Ri Spills The Tea On Her Role In Her Upcoming Sci-Fi Project 'Alienoid'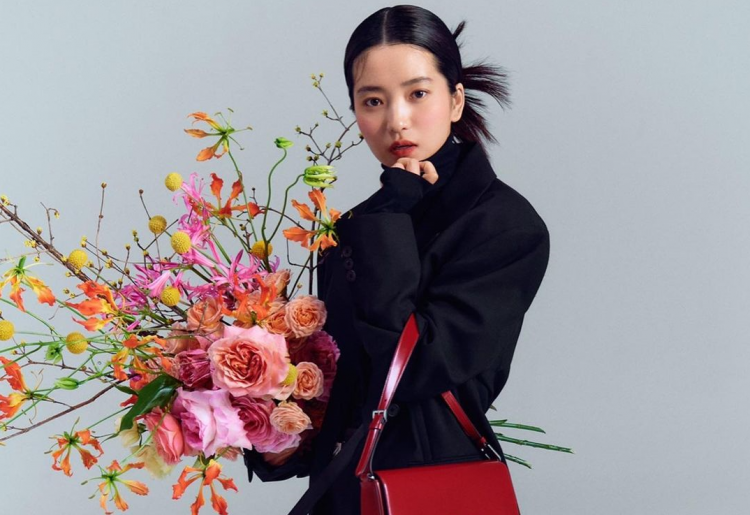 Actress Kim Tae Ri recently shared details about her role in the upcoming movie "Alienoid."
Notably, the film will be directed by Choi Dong Hoon. The movie "Alienoid" is an upcoming two-part sci-fi film about events that occur when a mysterious time portal opens. Actress Kim Tae Ri plays Lee Ahn, a character that has the power to shoot thunder.
Kim Tae Ri revealed that as the director explained the details of the plot to her, she imagined funny scenarios. Among the things she imagined were the characters from the Goryeo Dynasty seeing modern-day items and vice versa. Kim Tae Ri found this hilarious and as per the actress, she was won over right then and there.
When asked to talk more about Lee Ahn, Kim Tae Ri explained that she's kind, honest, and independent. Furthermore, while being emotional, Lee Ahn is very sensible and smart. The actress also added that she's a really admirable person who has to do what she thinks is right.
"Depending on the situation she might be perceived differently. For example, Moo Reuk might see her actions as unhuman and immoral. However, overall one could see her actions as just and righteous," Kim Tae Ri added.
Beyond this, Kim Tae Ri also discussed the setting of the movie. Unlike other historical settings such as the Joseon Dynasty, films set in the Goryeo Dynasty are not common. The actress connected the observation to Lee Ahn's outfit as she expounded, "The clothes that Lee Ahn wears aren't meant to be worn by women. They're the clothes worn by officers in the Goryeo period, so it's interesting that Lee Ahn wears them. There's a sort of personality that exists from her wearing men's clothing."
Additionally, though Kim Tae Ri has worked with guns and action in her previous role in "Mr. Sunshine," the actress said that the action in "Alienoid" was a whole new experience. This is why fans should anticipate her upcoming film.
Lastly, Kim Tae Ri said that with her new role, she felt like she had to be more intuitive. The actress explained, "if I asked the director something like, 'I thought of this last night, how about we change it this way?' then he would say, 'Wait, let me think about it,' and then give me his opinion after mulling it over."
Due to this, scenes were created via the aforementioned process. Kim Tae Ri does not think there's been any project where she was able to express her opinions and communicate with the director as much as "Alienoid."
READ: From Rising Stars To Veterans Without Promotions: These K-Pop Songs Have The Most Music Show Wins In The First Half Of 2022
The first part of "Alienoid" will make it to cinemas on the 20th of July!
© 2023 Korea Portal, All rights reserved. Do not reproduce without permission.