Don Lee's 'The Rundown' Is The 20th 10-Million K-Movie, 3 Years After 'Parasite'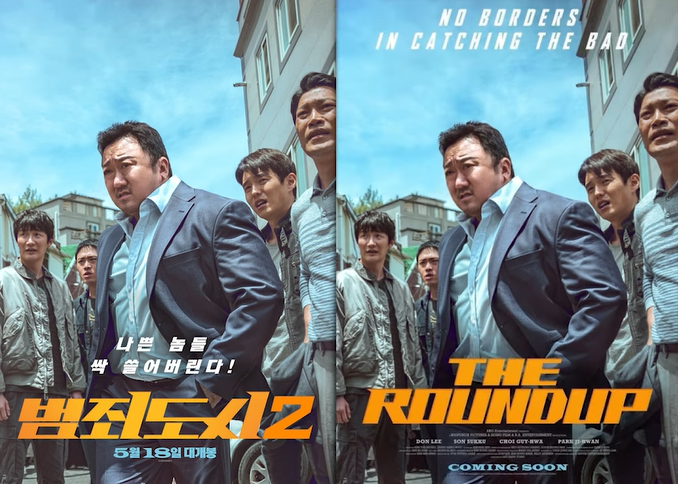 Don Lee's "The Roundup" is the first K-Movie to reach 10 million viewers this pandemic. It is also the first movie to reach such a feat three years since "Parasite."
The movie's distributor, Avio Entertainment, announced on the 11th that the cumulative number of viewers of "The Roundup" exceeded 10 million. This is the first 10 million film in the era of the COVID-19 pandemic. If foreign films are included, "Frozen 2," which was released in November 2019, is the last film to surpass 10 million viewers.
Since its release, "The Roundup" took the top spot at the box office every day except for two days. Meanwhile, it drew 10 million viewers on the 25th day of its release.
READ: 'Eternals' Gilgamesh Actor Don Lee Is Back As Beast Cop Ma Seok Do In 'The Roundup'
The movie surpassed 1 million viewers the day after its release, 2 million on the 4th day, and 3 million on the 5th day. On the 14th day, "The Roundup" recorded 7 million.
With the release of "Jurassic World: Dominion" on the 1st, it gave up the number one spot for a while, but the next day it immediately regained the number one spot at the box office.
"The Roundup" broke through the 10 million mark at a speed similar to that of "Veteran," "Assassination" with more than 25 days, and "International Market," in 28 days, among the existing 10 million movies. "Parasite" surpassed 10 million viewers on the 53rd day of its release.
The movie tells the story of detective Ma Seok Do, played by Don Lee, and the detectives of the Geumcheon Police Station tracking down a fugitive involved in a series of bloody crimes.
READ: Don Lee's 'The Roundup' Becomes The Most-Watched Korean Film This Pandemic Era
The number of people who visited the cinema last month, when the quarantine measures were lifted and the box office effect of "The Roundup" overlapped, was 14.55 million, the highest number in 28 months since 16.84 million in January 2020, right before the pandemic.
Witness pound-per-pound action in "The Roundup" in numerous theaters nationwide. Meanwhile, director Kang Yoon Sung" is the one behind the film."The Roundup" is directed by Kang Yoon Sung and Lee Sang Yong. A third installation of "The Outlaw" is also expected to be coming soon.
© 2023 Korea Portal, All rights reserved. Do not reproduce without permission.