'Eternals' Gilgamesh Actor Don Lee Is Back As Beast Cop Ma Seok Do In 'The Roundup'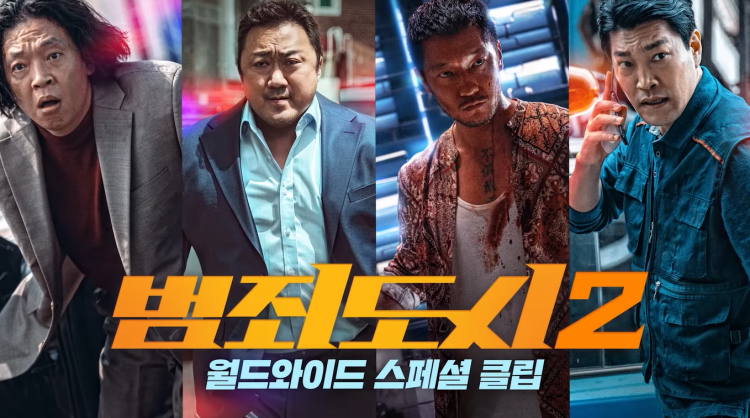 "Eternals" star Don Lee is back in action, this time reprising his role as the beastly yet righteous cop Ma Seok Do in the second installation of his hit movie "The Outlaw."
Don Lee's Ma Seok Do will knock everything out
Don Lee, a Korean-American actor, made his name known through his iconic roles in movies like "Train to Busan," and "The Outlaw." Last year, the 51-year-old actor made his debut in the Marvel cinematic universe as Gilgamesh, one of the "Eternals," whose distinguishing power is his superhuman strength.
Now, after his superhero stint, Don Lee is once again taking the role of the badass cop Ma Seok Do in the movie "The Roundup." The second installation of the 2017 film "The Outlaw," which also stars Don Lee, "The Roundup" takes place four years after the events of the Garibong district roundup operation.
Tasked to repatriate a fugitive involved in a series of bloody crimes, Don Lee's Ma Seok Do together with Captain Jeon Il Man, played by Choi Guy Hwa, follows a bloody trail of evidence left by a terrifying killer. Actor Son Sukko will give life to the character of Kang Hae Sang, a killer on the run.
No borders can stop Ma Seok Do in catching the bad guys in the thrilling roundup movie!
"The Roundup" is now showing
Witness pound per pound action in "The Roundup" in numerous theaters nationwide. "The Roundup" is directed by Kang Yoon Sung and Lee Sang Yong. A third installation of "The Outlaw" is also expected to be coming soon.
Check out the trailer of Don Lee's "The Roundup" below:
Meanwhile, Don Lee is fully booked and is set to lead numerous big screen projects including "Holy Night: Demon Hunters," "The Wilderness," as well as "Along with the Gods" third and fourth installations.
© 2023 Korea Portal, All rights reserved. Do not reproduce without permission.
Tags:
The Roundup
,
The Roundup news
,
The Roundup updates
,
The Roundup movie
,
The Roundup Don Lee
,
The Roundup showing
,
The Roundup where to watch
,
The Roundup Don Lee movie
,
the outlaws
,
the outlaws sequel
,
The Outlaw 2
,
The Outlaw
,
The Outlaw movie
,
The Outlaw Don Lee
,
K-movies
,
The Roundup The Outlaw
,
kwave
,
Ma Dong Seok
,
don lee
,
Don Lee Movie